Revealing the reason why Park Ji Hoo and Park Solomon may not participate in All Of Us Are Dead Season 2!
From start to finish, All of Us Are Dead keeps you at the edge of your seats, wondering who is going to be the next person who succumbs to this disastrous plague that has infiltrated society. But what truly makes this series unique is rather than wait for characters you aren't too fond of to be plucked off one by one, it forces you to sympathize with individuals who wouldn't have done so otherwise, nearly rooting for them to make it out alive.
That's why the second part of the series is what interests fans right now.
In the webtoon, class president Nam Ra is one of the rare people who is immune to the zombie virus, then she is taken to the Center for Disease Control and has a peaceful life outside. his friends. It seemed that everything was over, but the zombie virus was able to spread by water to Japan. Two fishermen who were fishing unfortunately were turned into zombies and tragedy once again began in this country.

Director Lee Jae-kyu also said that the filming of part 2 will take place in Japan and especially the character Lee Cheong-san (Yoon Chan-young) will return.

However, it is possible that Park Ji Hoo (as Nam On Joo) may not be able to participate in season 2 as she previously confirmed her busy schedule when she accepted to participate in 2 upcoming films, Concrete Utopia and Little Women. collaborated with all A-list Korean stars such as Lee Byung Hun, Park Bo Young, Park Seo Joon, Kim Go Eun…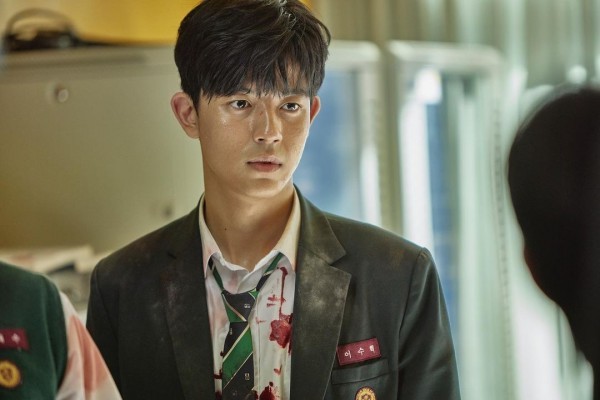 And actor Park Solomon (as Lee Soo Hyeok) may also miss the opportunity to return in part 2 of the movie All of Us Are Dead, when he was also previously confirmed to participate in the upcoming movie 'Third' Person Revenge.'
And if true, according to previous leaked information, All Of Us Are Dead Season 2 will start filming in April or May. This time all coincides with the filming time of the films that Park Ji Hoo and Park Solomon received earlier.