8 dream boyfriends make thousands of people fall in love in 2022 K-Drama.
The series Korean movie in 2022 brings a long line of dream boyfriends that make women fall in love.
The hot Korean series at the beginning of the year have built the ideal boyfriend image, a talented, rich, warm and considerate person.
1. He looks just like a rogue, incompetent boy who is only good at relying on his parents in Ghost Doctor, but in fact Go Seung Tak (Kim Bum) really cares about everyone, bringing positive energy to the opposite person.
2. Lee Su Hyeok (Park Solomon) in All Of Us Are Dead is the standard national boyfriend of girls. Although he used to be a bully in the past, he has changed for the better, always standing up to protect his friends from zombie attacks. And most importantly, Su Hyeok is extremely… handsome.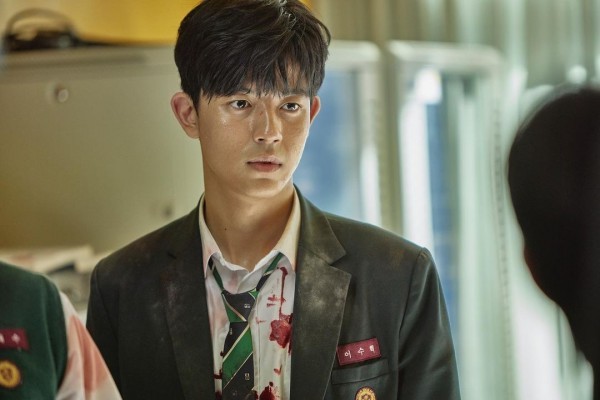 3. Lee Cheong San (Yoon Chan Young) of All Of Us Are Dead is equally loved by female fans. Being honest from start to finish, he is always the protector of his friends, especially the girl he loves.
4. In Twenty Five, Twenty One, Back Yi Jin (Nam Joo Hyuk) is a responsible and extremely caring guy. Despite the bankruptcy of the family, from a wealthy son to a debtor, Yi Jin is never discouraged, even the one who transmits energy to others.
5. Kang Tae Moo (Ahn Hyo Seop) of A Business Proposal worships himself and is a bit arrogant and overconfident, but there's no denying the charm of this perfect guy in every way. In particular, Tae Moo is also very interested in others, he just doesn't know how to show it.

.
6. As the supporting actor at A Business Proposal, Cha Sung Hun (Kim Min Kyu) makes anyone attracted by his gaze. Kind, gentle, polite to everyone and good at everything, Cha Sung Hun is the girl's dream almighty boyfriend.
7. A young, enthusiastic guy who, despite many problems in life but always has a positive appearance, Lee Si Woo (Song Kang) in Forecasting Love and Weather is also interesting and attractive. no less than the ones mentioned above.
8. Who doesn't melt with the sweetness, softness and kind eyes of Kim Seon Woo (Yeon Woo Jin) in Thirty-Nine? A girl's dream boyfriend who always knows how to make the one he loves most comfortable.