Who is Hwang In Yeop's Girlfriend? Revealing the Relationship Status of the True Beauty Star
Hwang In Yeop, with his godly visuals and exceptional skills, has captured the hearts of many fans worldwide. The South Korean actor and multi-talented artist has left his mark in various fields, including modeling, acting, and singing.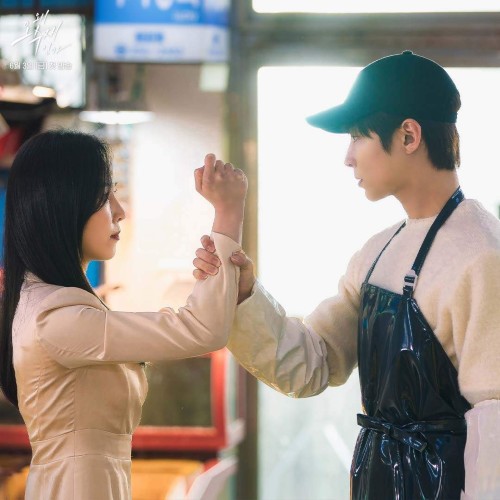 It's no surprise that dating rumors often swirl around popular artists in the entertainment industry. They are frequently linked to their co-actors or close friends, and Hwang In Yeop is no exception. Despite leading a reserved personal life and possessing an introverted personality, he has found himself entangled in several dating rumors.
So, is Hwang In Yeop currently dating someone? And who is his girlfriend? Let's delve deeper into these questions to uncover the truth.
Hwang In Yeop's Girlfriend: Is He Currently in a Relationship?
Speculation about Hwang In Yeop's girlfriend has always been a hot topic on the internet. This handsome and charismatic man has won the hearts of many since his acting career took off, making him a favorite among K-Drama enthusiasts. It's only natural for fans and the internet to be curious about his dating status.
However, it's important to note that Hwang In Yeop has never been embroiled in any dating scandals. He has managed to keep his personal life tightly guarded, and as a result, no media outlet has obtained any concrete information about his romantic relationships. As far as is publicly known, the actor has not been involved in any romantic entanglements in the past or present.
His introverted and shy nature likely contributes to his desire to separate his personal life from his professional one. Despite maintaining a clean record in this regard, Hwang In Yeop has been the subject of a few dating rumors.
In March 2021, an internet rumor circulated claiming that Hwang In Yeop was dating a female banker from Vietnam. Many fan theories sprouted online, speculating that the actor was secretly involved with her. The Vietnamese media mentioned his supposed relationship, which caused a stir across the internet.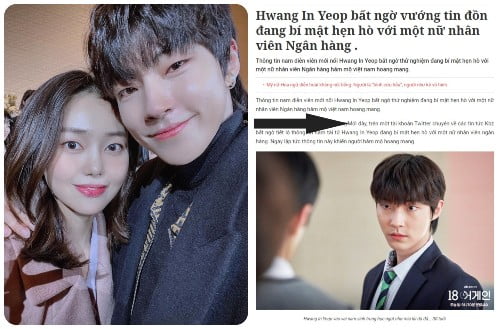 However, the rumor quickly died down as it lacked substantiation, and neither Hwang In Yeop nor his agency made any official confirmation.
Another dating rumor centered around Hwang In Yeop's True Beauty co-star, Moon Ga-young. Their on-screen chemistry in the drama series ignited fan speculation about a real-life romance between them. Even after the series ended, numerous instances of them joking and taking care of each other further fueled the rumors. However, it was officially confirmed that Hwang In Yeop and Moon Ga-young are merely close friends.
In summary, Hwang In Yeop is currently single and focused on his career.
Hwang In Yeop: A Brief Overview of His Career
Hwang In Yeop is a highly talented South Korean actor, model, and singer. He initially made his debut in the modeling industry before transitioning to acting with a leading role in the 2018 webtoon adaptation "Why." In 2019, he appeared in another web series titled "Freshman."
However, it was his role in the tvN drama series "True Beauty" that propelled Hwang In Yeop to global popularity. Viewers and critics alike praised his portrayal of Han Seo-jun in the series, contributing to its international success.
Furthermore, Hwang In Yeop showcased his versatility by starring in the independent short film "Swimming Bird," which won the 1st GwangMyeong Film Festival.
In 2022, he graced the screens in Netflix's "The Sound of Magic," a musical fantasy series. Notably, he also lent his voice to one of the soundtracks titled "I Mean It."