6 unlucky K-drama second male leads that make our hearts ache
These K-drama male characters will make you experience the second lead syndrome.
Second male leads in Korean dramas are often warm, caring guys with handsome visuals, yet can't end up winning the hearts of the female leads. Let's take a look at 6 most memorable second male leads that left our hearts aching for their fates.
1. Gye Sun Woo (Bae In Hyuk) – My Roommate is Gumiho
Playing the college senior of the female lead Lee Dam in My Roommate is Gumiho, and having a tall and good-looking appearance, Sun Woo easily captures the viewers' hearts.
At first, the fact that he approaches the female lead only because he is curious and places a bet on her affection with his friends probably doesn't leave a good impression on the audience. But in later episodes, Sun Woo develops real feelings for Lee Dam. He even quits smoking because she does not like the smell. He is always willing to lend a shoulder for her to lean on. But obviously, Lee Dam ends up with the male lead, while Sun Woo decides to leave the country to study abroad.
The connection between the female lead and the second male lead makes those who are on Team Sun Woo upset that they could not be the endgame, but it's hard not to accept that Lee Dam is meant to be with Shin Woo Yeo!
2. Han Ji Pyeong (Kim Seon Ho) – Start-Up
Depicting the story of the two main characters who embark on a start-up journey to prove themselves and achieve dreams, Start-Up became a hit drama around the end of 2020.
In the drama, "good boy" Ji Pyeong stands out for his handsome appearance and intelligence from a young age. When he grows up, he becomes a successful team leader at a technology investment company. He is also considerate and always takes care of the female lead Seo Dal Mi silently. Although he acts like he doesn't like her, the truth is he always keeps his feelings for Dal Mi hidden.
Kim Seon Ho's character seems to be even more perfect than the male lead, so the viewers can't help but root for him. Unfortunately, Ji Pyeong continues to miss the opportunities to win the female lead's heart.
3. Han Seo Joon (Hwang In Yeop) – True Beauty
The drama revolves around the heroine Im Ju Gyeong (Moon Ga Young), who was often criticized and teased for her appearance. After transferring to a new school, Im Ju Gyeong practiced makeup to change her appearance. She quickly became the center of attention as well as was pursued by Lee Su Ho (Cha Eun Woo) and Han Seo Jin (Hwang In Yeob) – the two most popular boys in school.
Im Ju Gyeong – Han Seo Joon's romantic "moments" filled the film from small things such as Han Seo Joon smiling shyly when Im Ju Gyeong tied shoelaces for him, or Han Seo Joon making dumplings to compete for a "ticket" to be the son-in-law of Im Ju Gyeong's parents. Although True Beauty ended with the heroine Ju Gyeong finding her true happiness, the scene of Han Seo Joon crying painfully on the stairs made viewers sad.
4.Hwang Sun Oh (Song Kang) – Love Alarm
Love Alarm revolves around the story of a technology that enables users to discover love through an application which notifies users when someone within 10 meters has romantic feelings for them. In the drama, the character Sun Oh (played by Song Kang) was built to like the heroine Jo Jo at first sight. He always "gave away without getting back" and encouraged Jo Jo whenever she felt down.
Then because of her self-deprecation, Jo Jo broke up with Sun Oh despite his suffering, torment and begging. When Sun Oh was waiting for her in the midst of the cold winter, Jo Jo was still selfish with her own thoughts that caused him to shed tears.
However, their love was also a solid "springboard" for Jo Jo's psychological development later. The love story of Sun Oh – Jo Jo may have ended unfinished, but it was undeniable that it gave viewers full of emotions.
5. Yoon Ji Hoon (Kim Hyun Joong) – Boys over flowers
Surely you've heard of the Korean hit drama about the love story of a "Cinderella" with the top Korean chaebol that was broadcast more than 10 years ago!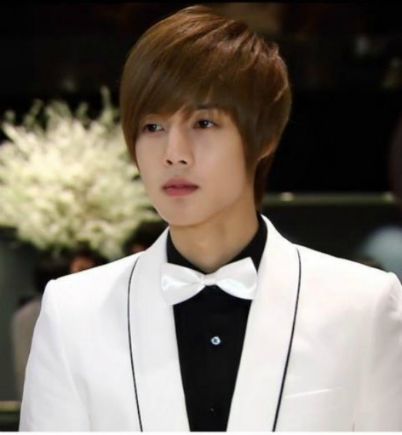 We can clearly see the character Ji Hoon – the grandson of the president at that time, with his handsome and elegant appearance, outstanding musical talent and a deep affection for the female lead of the drama. His affection for Jan Di is clearly shown through his eyes and actions.
Then when Jan Di and Goo Jun Pyo fell in love, he had to put his feelings aside, but still secretly cared for her. Ji Hoon's affection makes us deeply sympathize.
6. Yang Do Hyuk (Chae Jong Hyeop) – Nevertheless
Nevertheless is a Korean drama revolving around the love story of a young girl Na Bi (Han So Hee). She falls into an ambiguous relationship with "bad boy" Park Jae Eon (Song Kang) when he just wants to date but doesn't want a serious relationship.
In addition to the main couple, viewers were crazy about Do Hyuk – who always considers Na Bi as his first love. Contrary to the male lead, Do Hyuk is a "good boy", who always tenderly takes care of Na Bi, cares about her feelings and respects her…
Therefore, in the last episode, Na Bi's decision to choose Jae Eon (Song Kang) caused a wave of anger among netizens.