Shocked – The reason Why actor Bae Soo Bin divorced his wife after 6 years of marriage because his wife had an affair with another man?
Today all fans were shocked by the news that Bae Soo Bin was divorcing his wife, because before that Bae Soo Bin still shared sweet moments with his wife and son.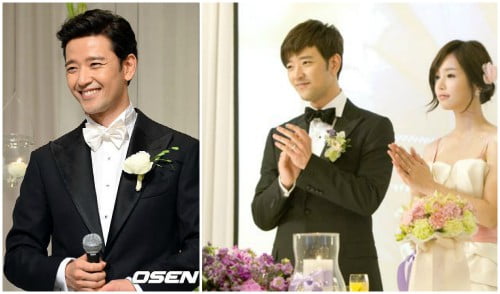 Recently, on a weibo forum, a journalist account posted information revealing the reason why Bae Soo Bin decided to divorce his wife was due to the discovery that his wife had an affair with another man.
However, after a few minutes of posting information, this account has set the account mode to private, so that people cannot update the next information.
Currently this information is causing storms on the social networks of China and Korea.
Currently, the insider has yet to give an answer.
On December 18, actor Bae Soo Bin's agency Origin Entertainment confirmed to various media, "It's true that Bae Soo Bin settled on a divorce with his ex-wife last year. We cannot disclose any more details as it involves the actor's private life."
Bae married his girlfriend, a graduate student, on September 14, 2013.His wife gave birth to their first child, a boy, on June 14, 2014.