Revealing the identity of Kim Seon-ho's ex-girlfriend: A beautiful female broadcaster of KBS!
Currently, the girl is said to be Kim Seon Ho's ex-girlfriend, Miss Choi has deleted and hidden all her SNS accounts. Since her personal information was exposed, her life has been affected.
The scandal of rising actor Kim Seon-ho forcing his ex-girlfriend to have an abortion has caused a stir on social networking sites in the past few days. Recently, Kim Seon-ho admitted all his mistakes, and the identity of his ex-lover was also revealed. Netizens found her to be Choi Young Ah, a former KBS weather announcer. Not only has a beautiful face, but Choi Young Ah also has an admirable body and good fashion sense.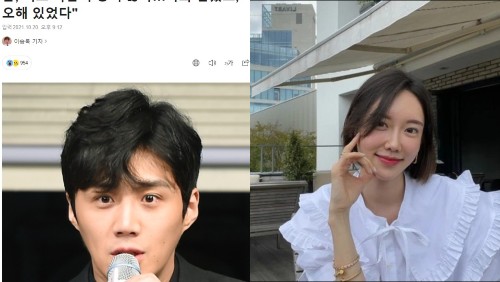 Choi Young Ah was born in 1985. She graduated from Hankuk University of Foreign Languages ​​with a BA in French. She started her career as a weather announcer for YTN before moving on to KBS. When Choi Young Ah was still active in the industry, she was admired for her height of 1m70 and perfect body.

None of the articles mentioned Choi Young Ah as Kim Seon-ho-A's ex-girlfriend who posted the accusation. However, her identity was revealed when an anonymous netizen commented under A's post on the morning of October 19, saying, "She's not Choi XX who retired at XXX already?". Since then, A's personal information began to spread all over the Internet.
In fact, netizens even discovered that she is raising a puppy named by combining her and Kim Seon-ho's names. Articles claiming the announcer was Kim Seon-ho's ex-lover and the author of the accusation went viral online. Even unconfirmed articles related to A's family background are being discussed all over the internet, raising serious concerns about the damage of identity disclosure.