Blackpink's Jennie has new move amid dating rumors with V BTS in France.
BLACKPINK Jennie wears dark glasses while singing in Macau after dating BTS V in France
In the midst of the storm of dating with BTS members, Jennie Blackpink still appeared quite happily with friends and fans.
The dating rumor of V and Jennie is considered an event that has taken over Korean and international media in recent days. In the face of the storm of public opinion, V BTS locked comments on his personal page and did not post anything since the two's dating pictures were leaked. Meanwhile, Jennie's Instagram page is flooded with negative comments from Korean and international fans. Despite this, she still uploaded a new vlog introduction with the group Blackpink as a response to not paying attention to negative information.
📸 230520 #JENNIE for BORN PINK in MACAU – Soundcheck Day 1 (via Weibo)

JENNIE ENCHANTS MACAU #BORNPINKinMacau pic.twitter.com/bueWLEv1Kh

— 𝙅𝙀𝙉𝙉𝙄𝙀 𝙉𝙀𝙒𝙎 (@NEWSJENNlE) May 20, 2023
Jennie's French teacher also shared the image of the female idol happily eating and not being affected by negative things. Besides, on May 20, Jennie appeared quite happily with Lisa, Rosé and Jisoo in the rehearsal before the group's concert in Macao.
On May 17, the social network spread dizzy a video that is said to be Jennie and V holding hands for a walk in Paris (France). There is a lot of evidence of Jennie and V's outfits matching the two characters in the video, making many people think that V and Jennie are really dating.
Previously, a series of dating photos allegedly of Jennie and V BTS were leaked by a hacker. Although they did not speak out, but after this series of photos, many viewers also noticed that both of them wore double outfits and there were similarities in the photos posted on their personal pages.
Besides the few supporters, many fans have expressed anger at the idol's dating news, most of which are fans of V BTS. Up to now, the two management companies of both have not denied or denied this rumor.
Blackpink and BTS are the two most popular Kpop groups today. Even the smallest moves of the members will also receive great attention from fans.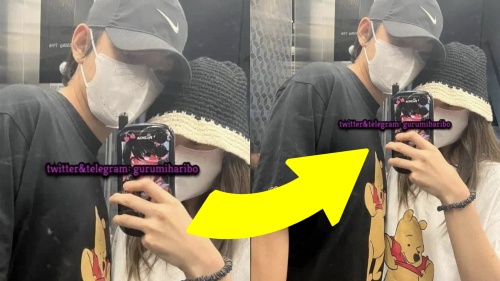 Despite their global popularity, groups Blackpink and BTS both avoid mentioning each other in front of the media. BTS and Blackpink members have also been involved in dating rumors many times.