Barbie Hsu files for divorce from her Korean singer husband after he allegedly stole 220 million yuan just one year after their marriage??
The rumor of Barbie Hsu and DJ Koo's divorce has caused a stir on social media. On the afternoon of February 21, 163 published shocking news related to the couple. According to the news, the star of Meteor Garden will file for divorce on February 22 after her Korean husband allegedly stole 220 million yuan and fled back to Korea.
However, Sohu reported that the above information may not be entirely accurate and is difficult to confirm. The news site also provided evidence that on Valentine's Day, Barbie Hsu and DJ Koo appeared together with very intimate photos. The Korean husband even gave the Meteor Garden star a romantic gift on Valentine's Day.
Currently, DJ Koo and Barbie Hsu's situation is becoming the hottest topic in both China and Taiwan. However, they have not yet commented on the rumors to clarify the situation.
DJ Koo and Barbie Hsu first met 25 years ago at a concert, where Barbie Hsu fell in love with the Korean singer. They officially became a couple, but their relationship could not be sustained for long due to the interference of DJ Koo's management company.
In 2022, DJ Koo was the one who actively contacted the Taiwanese beauty after she divorced Wang Xiaofei. In March last year, the couple announced their marriage, which surprised the public.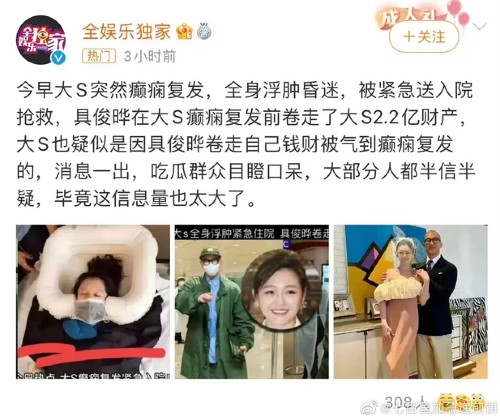 Source: 163, Sohu