'gurumiharibo' The person who regularly publishes dating photos of Jennie and BTS V is said to be an employee of Jennie and betrayed her.
Recently, Jennie and BTS V are often photographed by a hidden person with the nick 'gurumiharibo' and accusing the two of being in a secret dating relationship.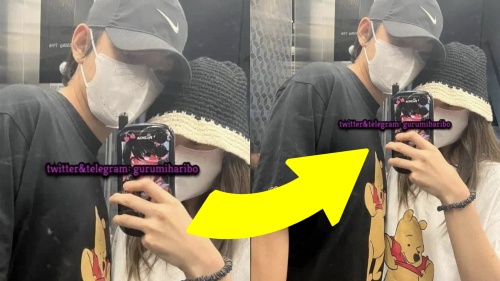 So who is gurumiharibo?
Recently, a rumor supported by Knet claims that 'gurumiharibo' is an employee of Jennie, a person who often comes into close contact with her and easily steals information and leaks it out.
Not only that, Knet also believes that gurumiharibo is a close employee who followed Jennie to work in New York at the end of August.
Many fans expressed concern for Jennie, if the above rumor is true, Jennie will be in extreme danger when there is always a traitor next to her.
Many knets also expressed their wish that Jennie and YG will quickly clear up this rumor and bring the hidden person 'gurumiharibo' to light.