Confirming Kbiz's new couple, BTS V and Jennie are having a romantic dating together in Jeju.
Photos of a man and a woman believed to be BTS's V and BLACKPINK's Jennie having a date in Jeju were recently revealed.
On September 16th, several photos of a couple believed to be V and Jennie spread rapidly through online communities and SNS sites. It is said that the hacker posted additional photos on Telegram.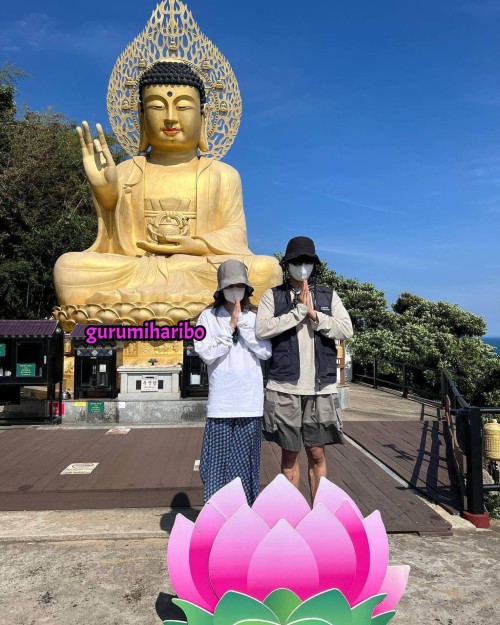 This time, V and Jennie were seen enjoying a relaxing date while visiting a temple and a farm in comfortable clothes. The picture of V kissing Jennie on her forehead, which was partly unveiled before, can now be seen fully and in high definition. Looking at the happy expression of the two, netizens pointed out that their appearances, including their hairstyles and facial features, looked exactly like that in the "Jeju Island date" photo in May.
New dating photos of the couple are believed to have been revealed by the hacker who raised rumors last month. At that time, the hacker confirmed "There are more pictures" after leaking the mirror selfie and the waiting room photo.
Many people have accepted V and Jennie's romantic relationship as a fact after a series of dating photos were leaked. Dating rumors arose in May, starting with the two being seen enjoying a date in Jeju. In fact, nothing has been confirmed about how their photos were leaked.
Also, V's agency HYBE and Jennie's agency YG Entertainment have not released any position on this issue. However, YG refuted the rumor of V and Jennie leaving for New York to enjoy a date by saying "BLACKPINK is very busy with their U.S schedule".