Kim Hyun Joong Net Worth 2022: How rich he is now after taking a break from acting and getting married.
Since the beginning of his hiatus in the acting field in 2018, "Boys Over Flowers" actor Kim Hyun Joong focused on his solo career as a singer-composer. Now that he is pursuing a different path as a solo artist, how much does he earn?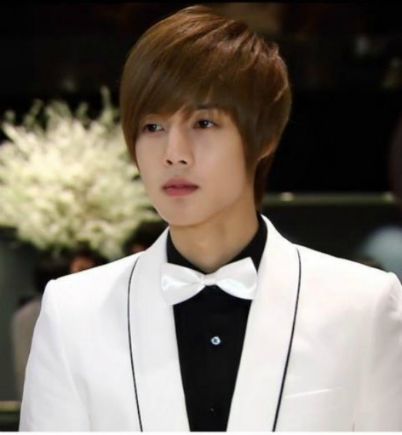 How Did Kim Hyun Joong's Entertainment Career Start?
Before he started a career as an actor, Kim Hyun Joong was part of the K-pop boy group SS501, where he took the position of a lead rapper. The group debuted in 2005.
In the same year of his debut in the music industry, Kim Hyun Joong received an offer to appear in the MBC program "Nonstop 5." Four years later, the Korean star officially made his small-screen comeback as one of the famous second leading men in K-dramas.
It was after he was cast to play Yoon Ji Hoo in the phenomenal K-drama rom-com "Boys Over Flowers" in 2009. Thanks to this big break, Kim Hyun Joong rose to fame and immediately landed his first lead drama "Mischievous Kiss," also known as "Playful Kiss."
More series came next but his last drama was in 2018 with "That Time When Time Stops." How ironic that from the title of his series was also the time that his acting journey had stopped.
Many fans were saddened by the news, as he decided to take a hiatus to focus on himself first. But just a year later, Hyun Joong announced his new chosen path and that is to become a solo artist who produces and composes new songs. He also performed in and outside South Korea with his band members.
Kim Hyun Joong Net Worth 2022: How Rich is 'Mischievous Kiss' Actor?
This 2022, Kim Hyun Joong has been making headlines, particularly about his love life and work. Though he chose to take a break in the acting field, the former SS501 member used it as an opportunity to start again a completely new image.
According to a source, Kim Hyun Joong has an estimated net worth of 5 million USD. His primary source of income is through releasing new music on various music platforms and physical copies for the fans.
In fact, Kim Hyun Joong confirmed his upcoming 3rd album is about to be released this coming August 17, 2022.
Apart from music, Kim Hyun Joong also earns through YouTube as he film vlogs for the fans.