Netizens rank the acting abilities of Korean actresses born in the year 1990
From Kim Tae Ri, Lee Sung Kyung, to Park Shin Hye and more, which actress is regarded to be the most capable by netizens?
If 1980 gave birth to super well-rounded actresses like Son Ye Jin, Jun Ji Hyun, and Song Hye Kyo, then 1990 also provided quite the range of famous Korean actresses, on both the large and the small screen. Netizens recently tried to rank these beauties in terms of talent, and the list is as below:
8th place: Go Ara
Having made her acting debut from quite a while ago, Go Ara has established for herself a rather stable footing in the entertainment industry, with leading roles in every new project. However, her acting skills were said to be average, and thus landed her in 8th place.
While Go Ara delivered an outstanding portrayal in "Reply 1994", one spectacular work was not enough to last her entire lifetime. According to netizens, Go Ara's later roles often fall short, and the actress made no major transformation across her career. Therefore, she had a hard time competing with the rest of the list.
7th place: Shin Se Kyung
Shin Se Kyung's acting performances were said to be rather unstable, with some highly praised works and others that received more mixed reactions. Therefore, she was deemed a decent actress by netizens.

In particular, Shin Se Kyung struggled to show off her strengths in series like "Bride of The Water God" and "Fashion King", but managed to shine in "Six Flying Dragons", "Girl Who Sees Smells", and "Run On". Despite her vast experience, Shin Se Kyung's unstable acting abilities landed her in the 7th position.
6th place: Yoona
The reason why Yoona came in 6th place was not because she was a bad actress by any means, rather, she had too strong competitors. Despite debuting as an idol, Yoona's dedication and passion for her craft allowed her to immerse herself into her characters, and improve her acting ability over time.
Alongside successful K-dramas, Yoona also starred in many box office hits. In fact, she was even nominated to become Best Actress in Film at several awards ceremonies.
5th place: Park Shin Hye
As a child actor who has the most experience out of this list, Park Shin Hye used to be dearly loved, but was recently said to be a one-trick pony. According to netizens, while Park Shin Hye tried to broaden her range with different types of characters, her acting style stayed the same across most of her works.
For now, Park Shin Hye is taking a break from acting following her wedding and pregnancy. Hopefully, the actress will be able to make an explosive return.
4th place: Seo Ye Ji
Previously, Seo Ye Ji was not a prominent name among the stars born in the 1990s. Fortunately, "Psycho but it's okay" has brought Seo Ye Ji's reputation to a new level and the audience knows more about her.

Seo Ye Ji has an outstanding acting talent. She is also increasingly attractive. Hopefully, after the unfortunate incident in 2021, Seo Ye Ji will work carefully and also be more successful in the future.
3rd place: Lee Sung Kyung
Although she started out as a model, Lee Sung Kyung showed that she can act and how talented she is after starting as an actor. Since playing supporting roles, Lee Sung Kyung has always stood out. After receiving the main roles, she also proved her impressive talent.
Lee Sung Kyung has experimented with all kinds of roles. However, her latest project "Shooting Star" was not as successful as expected.
2nd place: Park Bo Young
Park Bo Young's career is the dream of many actors. She is famous as a movie actress while also has many sucessful TV series.

In recent years, Park Bo Young's career has slowed down a bit because she hasn't met a really outstanding work. Hopefully, her upcoming project will be successful.
1st place: Kim Tae Ri
Kim Tae-ri in this year blockbuster "Twenty Five, Twenty One"
It can be said that Kim Tae Ri is the best among the actresses born in the 1990s. This girl always challenges herself in difficult roles whether in movies or TV series, and has earned achievements that are worthy of her talent.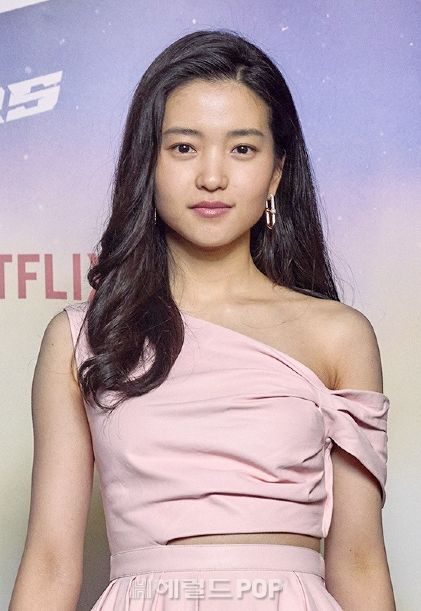 Kim Tae Ri always brings surprises every time she portrays a certain character because no one can predict how she will play out and what image she will have. She has received countless prestigious awards, including the Best Actress award at The Baeksang Art Awards.