Rumor has it that BTS leader RM is about to marry a tycoon's daughter, both the company and the male idol have an unexpected move
Recently, on social networks, information has spread that RM (BTS) is getting married. According to a YouTube channel, the bride is a fan of BTS, and met RM in the group's fan meeting from 2014 – 2015. It is known that this girl is the same age as RM, is a lady of a chaebol family, graduated from an Ivy League university. Rumors were revealed from a Korean-American forum, where the exact marriage of Seo Taiji – Lee Ji Ah as well as a series of other celebrities was "exposed".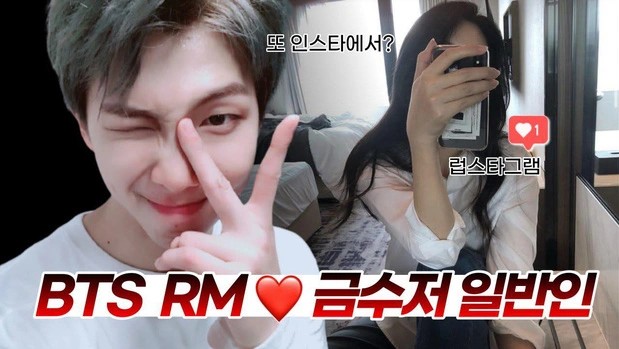 However, on June 24, HYBE Labels denied the rumors that RM was dating, and announced that the company would take legal action against the characters who spread the rumors. At the end of 2021, RM was also rumored to be dating this tycoon, but both the company and himself directly denied it. The male rapper quickly made a sour move on Instagram after the company announced it.

Immediately after the company's denial announcement, the leader of BTS posted a photo of walking around a museum in Basel, Switzerland on his personal page. He is completely uninterested in this love rumor
According to rumors, the couple has been dating since the end of 2019. RM and his girlfriend are said to check-in at the same place for a time like Ilsan Lake Park, the PMK exhibition in Seoul. In addition, RM is said to have posted photos of his girlfriend's dog on social media.
At the end of 2021, the management company gave a brief denial: "This dating rumor is unfounded". After that, RM himself also posted a negative status line on the Weverse social network, "I don't know her, this dog belongs to my friend".
Source: Allkpop