Top 10 favorite K-Drama male actors on Netflix
Netflix has become a favorite and well-visited website of K-Drama's lovers thanks to its huge and still growing drama library as well as its convenient and accessible platform.
All About, a Japanese media outlet, recently arranged a voting poll to pick out the "Most favorite male actors in K-Drama on Netflix." With the top 10 most chosen names finally being announced, let's take a look the result!
#10: Kim Soo Hyun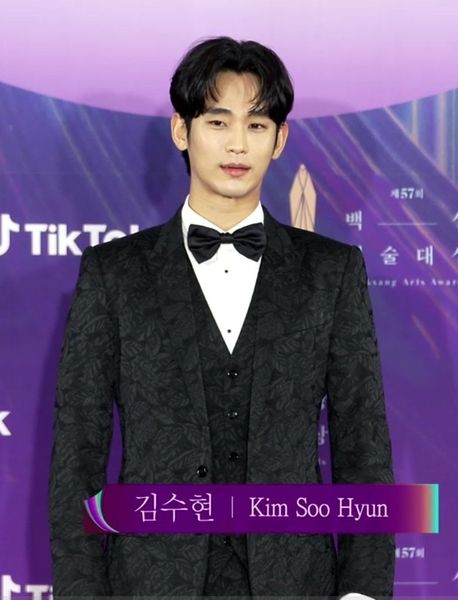 In 10th place is K-Drama's most sought-after actor – Kim Soo Hyun. The drama that has helped him left a deep impression both on terrestrial TV and Netflix in recent years must be "It's Okay Not To Be Okay." Before that, Kim Soo Hyun has already been a well-known Hallyu star through many popular works such as "The Moon Embracing The Sun" and "My Love From The Star." The only reason why he is only at #10 is that he still hasn't had any new project yet.
#9: Park Bo Gum
With many different dramas such as "Reply 1988," "Encounter" and the most recent one, "Record of Youth" on Netflix, Park Bo Gum has perfectly built his image as "everyone's favorite boyfriend". Surprisingly, "Encounter" is the Japanese's favorite Park Bo Gum drama as it constantly appears in many top 10 K-Drama charts in this country. As he recently finished his military enlistment, fans can't wait to see what he has in mind for his return to the screen.
#8: Cha Eun Woo
Talking about Cha Eun Woo, everyone will agree that the series which has brought his name to stardom is definitely "True Beauty". Cha Eun Woo is loved for his perfect handsome face, which gave him the title of a "Male God" among his fangirls. Before that, Cha Eun Woo received quite the attention for his role in "My ID Is Gangnam Beauty."
#7: Lee Min Ho
Lee Min Ho's fame in Asia is already too widespread as he has an armful of representative works. This is why even though "The King: Eternal Monarch" wasn't as successful as expected, it still did well on the Netflix platform. Apart from that, "The Heirs," "Legend of the Blue Sea,"…are also doing well on Netflix. The reason why Lee Min Ho is not in the top 5, like Kim Soo Hyun, might be because he still doesn't have any new drama series on Netflix yet.
#6: Song Joong Ki
With a blockbuster like "Vincenzo" in his filmography, there's no way Song Joong Ki is absent from this list. At first, many had thought a mafia role is too much for him, but Song Joong Ki proved everyone wrong by perfectly portraying the role of a witty and sharp Vincenzo. Song Joong Ki will soon return in 2022 with the series "The Conglomerate's Youngest Son" which will also be aired on Netflix.
#5: Nam Joo Hyuk
Nam Joo Hyuk has many popular dramas available on Netflix, namely The School Nurse Files and Start Up, but his most popular Netflix show has got to be Twenty Five, Twenty One. It has been only over 5 years into 2022, but the year has been memorable for Nam Joo Hyuk thanks to the success of Twenty Five, Twenty One. With his perfect portrayal of Baek Yi Jin that captures the hearts of so many viewers, it comes as no surprise that Nam Joo Hyuk is named among the most loved K-drama "boyfriends" on Netflix.
#4: Song Kang
Song Kang is even nicknamed "Netflix's son" because all of his popular dramas are Netflix series. From Love Alarm, Sweet Home, Navillera, Nevertheless to the most recent one, Forecasting Love and Weather, Song Kang and Netflix have always been inseparable. From playing a flirty, attractive "red flag" in Nevertheless to a cute good boy in Forecasting Love and Weather, Song Kang continues to successfully boost his popularity.
#3: Gong Yoo
Although Gong Yoo's latest Netflix original series The Silent Sea fails to become a hit, he is still one of the most loved and watched K-drama actors on Netflix Japan thanks to Goblin. Goblin came out 6 years ago but its popularity is still at the top. When Goblin became available to watch on Netflix, it quickly entered the top trending among TV shows in multiple countries.
#2: Hyun Bin
Hyun Bin landed 2nd place in this ranking thanks to his most popular Netflix series, Crash Landing On You, a massive hit with not only record-breaking viewership ratings on TV but also amazing global popularity thanks to its engaging storyline and most importantly, the perfect chemistry between Hyun Bin and Son Ye Jin. Now that Hyun Bin and Son Ye Jin are married in real life, perhaps Japanese fans will binge watch Crash Landing On You even more often.
#1: Park Seo Joon
The No.1 favorite K-drama actor on Netflix Japan is Park Seo Joon. From She Was Pretty, What's Wrong With Secretary Kim? to Itaewon Class, Park Seo Joon has consistently received much love from the Japanese audience thanks to his great acting and irresistible charm. Even though he has not starred in any new drama for 2 years, his popularity is not decreasing one bit.