5 Korean Stars Who Lost Their Fame
Some celebrities take years of effort, hard work, or a rare stroke of good luck to maintain their fame. The same way goes for several K-drama actors and actresses, who earned endless experiences before they reached the peak of their success. Sadly, some lost their fame because of dating rumors, scandals, among others, such as Yoon Eun Hye, Kim Hyun Joong, and more.
Yoon Shi Yoon
Referring to Korean stars reaching their peak of success the fastest, Yoon Shi Yoon must be mentioned. The actor became a star by starring in the national drama 'Bread, Love and Dreams' with ratings up to 50%. However, because 'Bread, Love and Dreams' was so successful, Yoon Shi Yoon's later works could not be compared in terms of ratings with it.
Yoon Eun Hye
From her megahit series "Princess Hours" and "Coffee Prince," Yoon Eun Hye became a household name in the Korean entertainment industry. She was also lauded for creating designs for brands Joinus and Samantha Thavasa, which were highly recognized and got her the ticket to be invited to the Chinese fashion show "Goddess." She even won first place in one of the show's episodes.
But after Yoon Eun Hye's episode aired, Yoon Choon Ho, a famous designer, accused the "My Fair Lady" actress of plagiarism. The female celebrity shared a statement saying she got the design inspiration from the Spring-Summer collection of Viktor & Rolf and Lavin in 2014.
The public researched Yoon Eun Hye's past designs that were also featured in the Chinese fashion show, and was shocked to find out that the actress had two more suspicious outfits, similar to the design of a famous fashion designer.
Due to this, she got cancelled and started to lose projects in the industry.
Kim Hyun Joong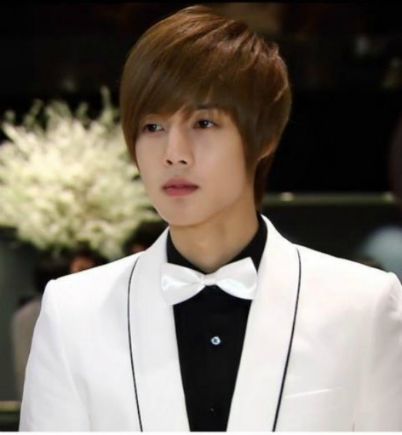 His titular role as the dashing second lead in the classic rom-com K-drama, "Boys Over Flowers," became his breakout character. His popularity exploded immediately after the show. Despite some lapses in his performances, Kim Hyun Joong also nailed his lead roles in "Playful Kiss" and "Inspiring Generation."
Unfortunately, the singer-actor's success was put on hold after his ex-girlfriend sued him for physical abuse that resulted in her miscarriage.
Though Kim Hyun Joong won the case, his reputation is already damaged.
Park Yoo Chun
This former TVXQ and JYJ member has been said as one of the most popular members with the most promising future, particularly with his massive success in the acting field.
After his first drama lead role in "Sungkyunkwan Scandal," he was lauded for good acting and continued to receive massive support from the public.
Park Yoo Chun starred in numerous series and won multiple prestigious awards, including Best Actor, Best Rookie Actor in Film, and Best New Actor.
Unfortunately, he was dragged into a series of scandals such as sexual harassment and illegal use of drugs, which resulted in him losing his fame.
Goo Hye Sun
Another "Boys Over Flowers" star, Goo Hye Sun, also made it to this list. It was after she appeared in the pilot drama "Take Care of Us, Captain." Viewers didn't seem impressed with the actress for the reason that she hadn't improved her acting in the past 10 years.
She continued to appear in news headlines from 2015 to 2017, one of which was her acting in the KBS vampire drama, "Blood."
In 2020 she got canceled after her divorce from actor Ahn Jae Hyun, and she unfortunately lost her popularity.