Song Hye Kyo's most scandalous lover!
Lee Byung Hun and Song Hye Kyo dated after collaborating on the movie project "All In" in 2003. Compared to the men Song Hye Kyo publicly dated, Lee Byung Hun was the most scandalous.

Song Hye Kyo is famous for being amorous, she dated many male co-stars after working together. Song Hye Kyo and Lee Byung Hun have been publicly dating since participating in the work "All In" in 2003. This is the love that makes Song Hye Kyo show the most pain and depression after breaking up.
During the time of dating Lee Byung Hun, Song Hye Kyo was only in her 20s, and was just famous for her role in "Autumn in My Heart". Song Hye Kyo devoted a lot of love to Lee Byung Hun, not afraid to appear intimately with the actor in public, but their love story quickly fell apart.
Song Hye Kyo at that time lost weight seriously, was thin and showed an imbalance for a long time. She once mentioned the love story with many hints about Lee Byung Hun's romance. Song Hye Kyo said, "That person promised not to repeat the previous mistake. But in vain, we continued to break up for the same reason."
Talented but scandalous
Lee Byung Hun was born in 1970, is a rare actor in the Korean showbiz world when he is constantly entangled in a lot of love noises, but is still forgiven by public opinion and continues to work in art.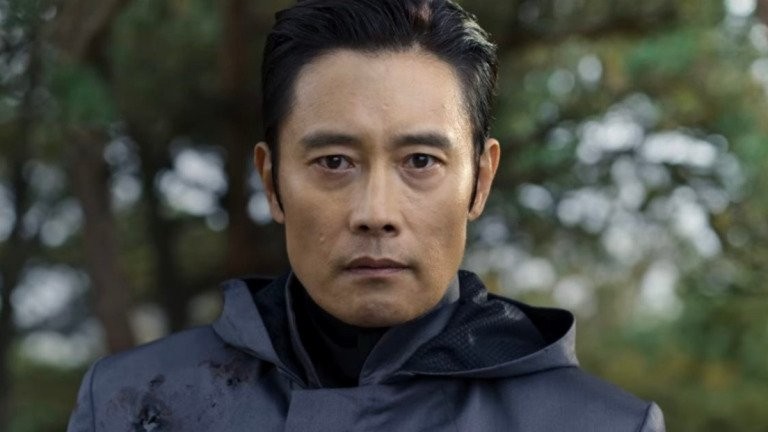 Lee Byung Hun started acting in 1991 and reached out to Asia with the success of the series: Iris, I Come With The Rain, Good, Evil, Monster…
And with the role of Storm Shadow in "G.I.Joe: The Avengers", the actor is considered a notable name in the international market. Because of his talent and strength in the world market, Lee Byung Hun has always been considered the pride of Korean cinema.
In 2016, Lee Byung Hun became the first Korean actor to receive an invitation to attend the Oscars even though he was not on the list of nominations. Also from this year, Lee Byung Hun was honored as an honorary member of the American Academy of Motion Picture Arts and Sciences.
In Korea, Lee Byung Hun is the top actor in terms of ability. He has excellent roles, always being appreciated for his diverse transformation from evil to good, in any type of role, Lee Byung Hun also has success.
From 2009 to 2015, Lee Byung Hun was at the peak of his career. He is always considered as the most successful actor in Korea in both film and television.
However, Lee Byung Hun is constantly involved in scandals related to love. He was accused of cheating by many women.
In 2009, Lee Byung Hun was accused of cheating by Kwon Mi Yeon – a woman outside showbiz. She said that her ex-lover was promised marriage by the actor. Because of trust, this person left his career abroad to return to Korea to live with him but was gradually treated indifferently. Kwon Mi Yeon also accused Lee Byung Hun of illegal gambling in the US.

In 2014, when he was married to Lee Min Jung, Lee Byung Hun was accused of adultery by two rising female stars in showbiz and blackmailed by them. The shocking scandal made the public "stunned" about the complexity of Lee Byung Hun's private life. This time, the public strongly criticized and demanded a boycott of Lee Byung Hun.
Live quietly and come back quietly
After a series of shocking scandals and public reactions, Lee Byung Hun lived quietly, and tried to hold on to his marriage with Lee Min Jung. After many public apologies to his wife, Lee Byung Hun was forgiven by his wife. The actor chooses to live a quieter life, spending more time with his family.
Most recently, Lee Byung Hun returned with the project "Our Blues".