Luckiest Korean actors who co-starred with the 5 legendary beauties of Korea
Song Hye Kyo, Son Ye Jin, Jun Ji Hyun, Kim Tae Hee, and Han Ga In are considered the most gorgeous actresses in Korea, and some Korean actors are lucky enough to star with more than one of them.
In Korea during the 2000s, Song Hye Kyo, Son Ye Jin, Jun Ji Hyun, Kim Tae Hee, and Han Ga In were household names with their outstanding visuals and madly popular works. As a result, they were dubbed as the 5 legendary beauties of Korea. It has been a while since then, but all of the 5 still look as spectacular as before, and always star alongside the most handsome actors. Below are some Korean actors who are lucky enough to have worked with these beauties.
Kim Soo Hyun
Among the 5 legendary beauties of Korea, Kim Soo Hyun got to star alongside two, having worked with Han Ga In in "Moon Embracing The Sun" and Jun Ji Hyun in "My Love From The Star". Even more impressive, both of these works are resounding successes, and uptil now, remains the most famous K-dramas of Kim Soo Hyun that have been watched by practically everyone.

While Kim Soo Hyun hasn't been too active with only one work in 2021 and none as of 2022, netizens are anticipating if he will share the same work with yet another legendary beauty.
Hyun Bin

Despite starting his career around the same time with the 5 gorgeous actresses, Hyun Bin has only co-starred with 2 of them, and managed to deliver shocking chemistry both times. Even more impressive, he also started dating his acting partners after both of the works.
Unfortunately, Hyun Bin's collaboration with Song Hye Kyo in "World Within" was a major disappointment with low viewership ratings. However, the opposite can be said for the massive hit "Crash Landing On You", where Hyun Bin not only scored mad successes, but also won over his co-star and now legal wife Son Ye Jin.
Lee Byung Hun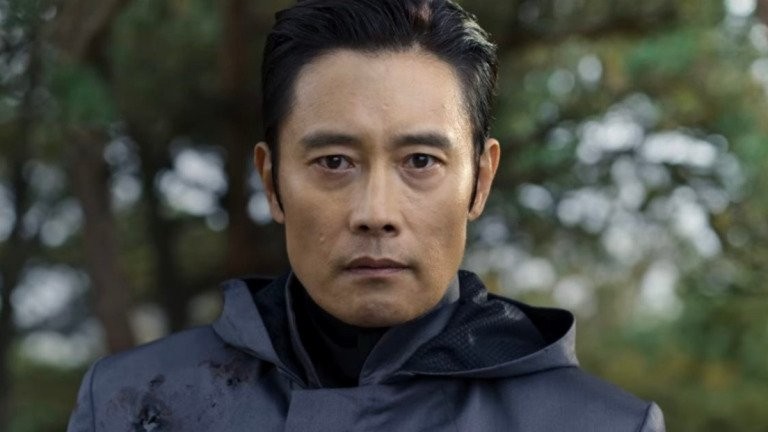 As a top Korean actor himself, Lee Byung Hun of course led a jaw-dropping career, having starred with 3 of Korea's top beauties, including Song Hye Kyo in "All In", Kim Tae Hee in "Iris", and Jun Ji Hyun in "Happy Together". Except for the final case where he and Jun Ji Hyun played brother and sister, Lee Byung Hun had on-screen love lines with the two remaining actresses.
The famous actor also dated Song Hye Kyo for a while after their collaboration, and while their relationship did not last, the vast popularity of their work together will forever stand the test of time.
Lee Min Ho
Lee Min Ho is one of the spearheaders of the Hallyu wave, and so also has for himself an impressive filmography where he worked with 2 top-notch beauties. In particular, the actor collaborated with Son Ye Jin in "Personal Taste", and later with Jun Ji Hyun in "Legend of The Blue Sea".
Despite having such great casts, however, both of these K-dramas didn't live up to expectations with draggy plot and poor writing. Still, they did decently enough, and Lee Min Ho managed to spark chemistry with both senior actresses.
Song Seung Hun
Song Seung Hun can be said to be the luckiest of all actors, for his co-stars include 3 of the Top 5 beauties, with varying levels of successes: Song Hye Kyo in "Autumn in My Heart", Son Ye Jin in "Summer Scent", and Kim Tae Hee in "My Princess".

Out of the three, while "Autumn in My Heart" was a big hit with popularity extending all over Asia, "Summer Scent" did rather badly with a bland storyline. In addition, "My Princess" was a commercial film with a rather simple plot, so its achievements were quite unremarkable.
Jo In Sung
Jo In Sung used to make a perfect couple with Son Ye Jin in the movie "The Classic". While the actor did not have much screen time, and the two weren't the main focus, the scene where they ran under the rain with a small coat remained a Korean legend even in the present.
In 2013, Jo In Sung landed the masterpiece "That Winter, The Wind Blows", where he starred alongside Song Hye Kyo. Here, the tragic fates of their characters drove most of the audience to tears, and their acting performances completely won the public over.
Kim Nam Gil
The "king of melodramas" Kim Nam Gil went through two on-screen tragic romances with the legendary beauties. In particular, he worked with Han Ga In in "Bad Guy" and Son Ye Jin in "Shark", both times as a pitiful man with conflicting emotions.

While not for everyone, "Bad Guy" and "Shark" are super meaningful and quality works, with memorable scenes that can make their viewers cry buckets of tears.
It turns out that even when popular actors and actresses work together, success is not guaranteed. Nevertheless, most of these collaborations are some of the most iconic Korean works that's worthy of these top stars' prestige.