The sudden death of these 6 actors is great loss to the Korean cinema industry!
In the past 10 years, the Korean entertainment industry has witnessed the departure of talented artists.
In the pressurized and harsh entertainment industry, Korean artists have not been able to withstand heavy criticism and derision from public opinion. Therefore, it is only when they look to death that they feel they can live peacefully. Besides, there are still some artists who are always optimistic and dedicate themselves to their acting career but suffer from serious diseases. Their departure not only leaves infinite regret for relatives, friends, colleagues and especially the audience who always loved them.
Lee Eun Joo
The actress born in 1980 once left a special mark in the hearts of the audience with her tragic and tearful roles. She is known through movies such as Bungee jumping Of Their Own (starring with Lee Byung Hun), Lovers's Concerto (starring with Cha Tae Hyun) or Flying Flag (starring with Jang Dong Gun and Won Bin), and especially the drama Chim Fire (starring with Eric Moon) . But no one would have thought that it was the multi-faceted acting career that entered her life and ended her life at the age of 25.
On February 22, 2005, Lee Eun Joo's brother discovered the actress lying motionless in the bathroom with a suicide note to her mother and brother. The reason why the young actress had to take her own life was because of the fierce public attack when playing a hot scene in the movie The Scarlet Letter. Her family also said that Lee Eun Joo herself broke down and fell into a state of depression after filming this haunting hot scene. Although there is a lot of controversy surrounding the real cause of Lee Eun Joo's death, one thing is for sure that she could not stand the pressure of public opinion and fell into a sense of despair and loss of faith in her life. life.
Jung Da Bin
In contrast to tragic roles like Lee Eun Joo, audiences have known Jung Da Bin through her optimistic and lovely roles in the movies Summer Storm, 19 Years Old Sister-in-law, Love Game. ,…On February 10, 2007, Jung Da Bi's boyfriend found her body in the bathroom. According to the police investigation results, Jung Da Bin hanged himself with a towel because there was no sign of a murder case.
Before this information, the whole family and relatives affirmed that there was no reason for Jung Da Bin to end her life when she was an extremely loving and optimistic person. However, there are also some comments from close friends that Jung Da Bin fell into a state of depression for a while after the manager was imprisoned. On her personal page, Jung Da Bin once shared about her mood, "I'm a complicated person and I feel like I'm about to die. I've lost my ego." Jung Da Bin's departure has shaken the Korean entertainment industry for a while and made the audience regret the loss of a talented and promising actor.
Choi Jin Sil
Dubbed as one of the "four great beauties" of Korea, including: Kim Hee Sun, Shim Eun Ha and Lee Young Ae. Choi Jin Sil has won the hearts of the audience through his roles in the movies "Dream Reaching for the Stars", "Taste of Love", "Love Letter", "Jaelousy",…On October 2, 2008, Choi Jin Sil was suddenly found hanged himself in the bathroom of his home. This news immediately shook the entertainment industry inside and outside Korea.
It is known that the cause of death was because Choi Jin Sil could not stand the pressure in life when the Korean press exposed her assault by her husband, then a series of film projects and advertisements were also filmed. back with the actress, causing her to fall into a deadlock situation. In addition, the actress fell into a state of severe depression and melancholy when she was subjected to an ax from the public and was rumored to be collecting debt from her colleague Ahn Jae Hwan and cornering him on the path of death. To prove his innocence, Choi Jin Sil decided to end his life to be at peace.
Park Yong Ha is a famous actor and singer not only in Korea but also spreading to other countries in Asia. He started his career in the entertainment industry when he was 17 years old with a role in the movie Theme Theater and entered the singing field in 2004. Audiences can know Park Yong Ha through his roles in the  famous movies such as Winter Sonata, Loving You, The Slingshot, Although it is Hateful Again, The Scam…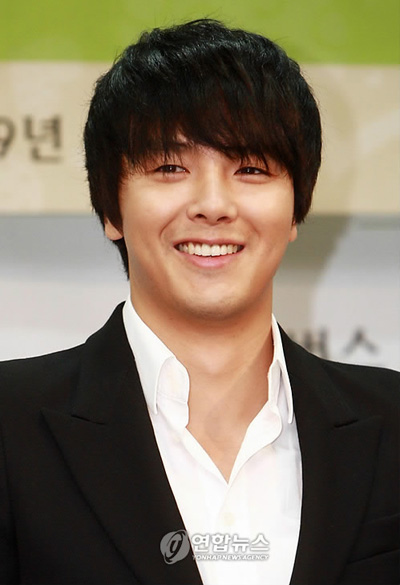 On June 30, 2010, Park Yong Ha's mother found him hanging by a telephone cable. The cause of death was confirmed that the actor had been depressed for a very long time. In an interview in 2009, Park Yong Ha revealed that he had suffered from insomnia for 14 years and had to depend on sleeping pills. Being a famous star and receiving special "interest" from the media makes him always feel heavy. Sometimes he has to carry the burden of being a Hallyu star, but he feels unworthy, leading to a feeling of shame that always torments Park Yong Ha. In addition, the fact that his father had a serious illness and the company made a financial mistake, leading to a large amount of debt, made Park Yong Ha's life come to a standstill.
Yoo Chae Young
Yoo Chae Young is known for being a member of the group Cool for a while and also very successful with the album Emotion released in 1999. Later, she started to move into the acting field and achieved some success. certain success. She participated in the comedy films Sex Is Zero (2002), First Love of A Royal Prince, Fashion King (2012)…
On July 24, 2014, the actress took her last breath after a long battle with stomach cancer. It is known that she was diagnosed with terminal cancer in October 2013, but then, because of her love of acting, Yoo Chae Young continued to do entertainment activities and spend time with her family until she was no longer alive. strength to continue.
Kim Ja Ok
In 2014, the Korean entertainment industry couldn't help but mourn the loss of veteran actress Kim Ja Ok, who was dubbed the "national mother" on the Korean screen. On November 16, 2014, the actress took her last breath after days of fighting lung cancer. It is known that actress Kim Ja Ok had to undergo surgery for rectal cancer. After 6 years, cancer cells had spread through her lungs and made her persistently face the disease during the past time.
The actress is known for her image of an artist who is always optimistic and gentle. The audience loved her very much through her roles in Highkick, My Nam Is Kim Sam Soon, Coffee Prince,… Her farewell ceremony was held on November 19, 2014 in the great mourning of the family. Her family, relatives, friends, colleagues and audience always loved her.