The next generation of Song Hye Kyo and Son Ye Jin is here? 4 most promising Korean actresses born in the 90s
The original queens of the Korean screen, including Son Ye Jin, Song Hye Kyo, Kim Hee Sun, and more, better watch out for this next generation of actresses.
Although they are dubbed the queens of the Korean screen, but recent comeback dramas of top-tier actresses Song Hye Kyo, Kim Hee Sun, and Son Ye Jin have not been able to become hits. In contrast, a new generation of actresses is on the rise, with both beauty and impressive projects under their sleeve. Below are 4 promising young actresses born in the 90s who are gaining more and more recognition every day.
Kim Tae Ri
It is no exaggeration to say that Kim Tae Ri is among the most buzz-worthy actresses at the moment. She has managed to hit it big on both the small and the big screen, earning massive successes in the dramas "Mr. Sunshine" and "Twenty Five, Twenty One", as well as in movies like "The Handmaiden" and "Little Forest".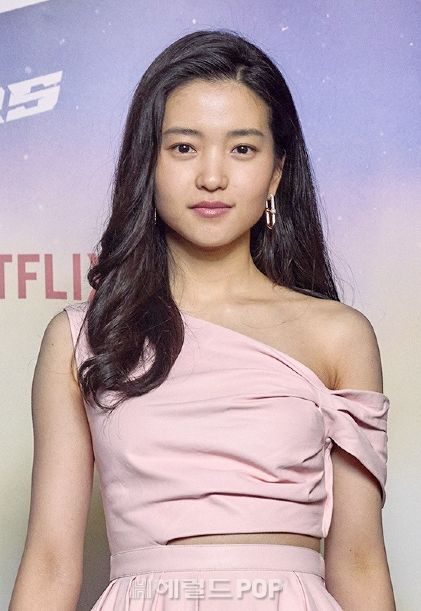 Her natural and believable acting successfully convinces critics both in and outside the country, resulting in Tae Ri winning various prestigious awards.
Kim Da Mi 

While not well-known for her visuals, Da Mi's acting skills make a lasting impression. She is even compared to Korea's acting gem Bae Doona, and has for herself an impressive portfolio full of major projects, including "The Witch", "Itaewon Class", and "Our Beloved Summer".
Han So Hee
Han So Hee is without doubt one of the most popular K-drama rising stars at the moment. She has both beauty and potential. Despite her acting abilities still drawing mixed reactions, she is constantly reinventing herself through different types of roles, and improving work by work. As of now, Han So Hee's most remarkable projects include her first breakout role in "The World of The Married", followed by the leading role in "My Name", which earned her a nomination for Best Actress at the Baeksang Art Awards.
Kim Se Jeong
After the mad success of "A Business Proposal", Kim Se Jeong has become one of the hottest faces among the next generation of Korean actors. With her natural and charming acting, Se Jeong has surpassed prejudices against idol-actors, and made a name for herself in the industry. Her versatility lands Se Jeong a position in this list of the most promising Korean actresses.