Lee Min Ho is becoming an amazing match-maker when his co-stars respectively got married
Looks like Lee Min Ho will have to attend a lot of weddings.
Lee Min Ho is one of the most popular Korean idols. He's got the chance to work with many actors and actresses. However,the netizens have discovered a surprising coincidence: Lee Min Ho's co-star will eventually get married after being paired with him. This happened to Park Shin Hye (co-star of Lee Min Ho in The Heirs), Son Ye Jin (co-star of Lee Min Ho in Personal Taste) and Kim Huyn Joong (co-star of Lee Min Ho in Boys over flowers). Moreover, it is said that Gong Hyo Jin, another co-star of Lee Min Ho, might get married soon.

Lee Min Ho announced that he and Gong Hyo Jin are becoming "a couple".


… right before she and her boyfriend are said to get married soon.
Just 4 days ago, Lee Min Ho and Gong Hyo Jin confirmed that they would be "a couple" in the new movie "Ask The Stars". On March 31st, Gong Hyo Jin caught the bouquet in Hyun Bin and Son Ye Jin's wedding. This has sparked speculation that the actress would become the next person to walk down the aisle.
On April 1st, Gong Hyo Jin publicly dated her boyfriend Kevin Oh, who is the male singer winning the "Superstar K7" contest and is 10 years younger than her. Up to now, it seems that Lee Min Ho is like a match-maker, making all of his co-star get married right after working with him.
Park Shin Hye is now Choi Tae Joon's wife.
Son Ye Jin has just got married to Hyun Bin.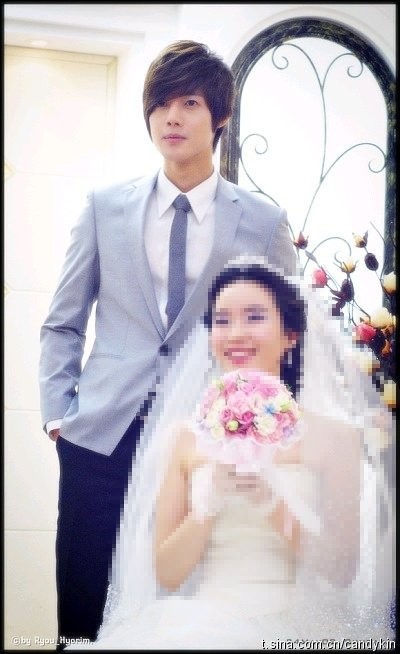 Kim Hyun Joong also confirms that he will marry his girlfriend who doesn't work in the entertainment field.
This funny coincidence happened so many times that netizens can't stop talking about it. Poor Lee Min Ho, he's still alone.
Looks like Lee Min Ho will have to attend a lot of weddings.