Real life visuals of the most handsome A-list Korean actors through phone camera photos
What do Hyun Bin, Lee Dong Wook, Lee Min Ho, Ji Chang Wook… look like in unfiltered photos?
Phone camera pictures without filters and editing tools are considered the most accurate evidence to evaluate the raw visuals of celebrities.
As for many good-looking celebrities, camera photos fail to downgrade their radiant visuals. In particular, in casual photos, famous A-list actors like Hyun Bin, Lee Dong Wook, Song Joong Ki… still boast their divine visuals.
Hyun Bin's looks are unquestionable. Ever since he was a student, Hyun Bin's handsome visuals have been outstanding. Therefore, phone camera photos exposing real life visuals are not Hyun Bin's disadvantage. In unfiltered pictures, Hyun Bin looks even more charming and attractive.
Hyun Bin always looks like he's shooting a movie. Even low-quality photos cannot hide Hyun Bin's sharp, flawless facial features.
Hyun Bin's body, face, and aura in real life are all perfect
He looks good even in a picture taken in a hurry by a fan, no wonder Hyun Bin has always been one of the hottest Korean male stars over the years.
Lee Dong Wook
Lee Dong Wook takes social media by storm many times with his raw visuals. The fantaken photos at Paris Fashion Week 2018 of Lee Dong Wook are considered the "textbook" of phone camera photos for Korean stars because of how handsome he looks
Without any effects or elaborate photo editing techniques, Lee Dong Wook is still gorgeous and exudes a celebrity aura. It is probably difficult for any photo editing tool to enhance this beauty because Lee Dong Wook is already so beautiful in a surreal way.
In phone camera photos, the actor shows off his perfect side profile and tall nose bridge
Song Joong Ki
Song Joong Ki has long been known as one of the most handsome Korean actors, captivating fans with his youthful, boyish visuals. At the age of 37, he is becoming more elegant and masculine. On the screen, Song Joong Ki never fails to look stunning. However, in phone camera photos, Song Joong Ki's visuals are not always spotless.
There was a time, after parting ways with Song Hye Kyo, Song Joong Ki came under negative comments for showing a skinny, lifeless face in a quick selfie.
But the actor still has moments of showing off his handsome, refreshing real-life visuals. Song Joong Ki's baby skin makes him look younger than his actual age.
Song Joong Ki's tall figure and long legs are even more prominent in real life photos
Ji Chang Wook
Ji Chang Wook's real, close-up visuals through phone camera photos take fans' breath away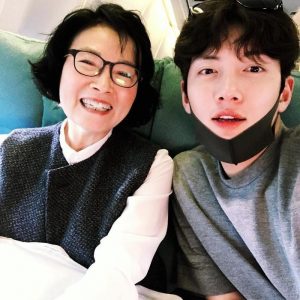 Ji Chang Wook looks so handsome in phone camera photos that fans think this photo has been edited. Even in a sudden and closeup shot, it's hard to find any flaws in Ji Chang Wook's face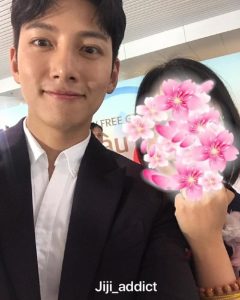 Low-quality photos make Ji Chang Wook scream boyfriend material
Lee Min Ho
Even in everyday life, Lee Min Ho exudes a rich and luxurious aura of a chaebol. Lee Min Ho's sharp features left such a deep impression that no one noticed that these were only blurred and low-quality photos.
Lee Min Ho looks handsome even in a photo taken when he was walking by
Lee Min Ho also has a tall and bulky body that looks even more outstanding in real life photos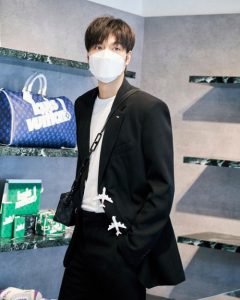 Park Seo Joon
Park Seo Joon has an unarguably handsome appearance, so it comes as no surprise that he looks in phone camera photos
Park Seo Joon's face is the harmony of cold, masculine, warm and soft vibes. In real life, Park Seo Joon looks even more attractive. He looks like he just stepped out of a K-drama scene.
Park Seo Joon's dazzling on-screen handsomeness already captures every viewer's heart, but in unedited photos, he looks even more alluring.