The fate of the cast of "Winter Sonata" after 19 years.
Nearly 21 years since "Winter Sonata" (2002) caused a fever on Asian screens, the film's main cast including Choi Ji Woo, Bae Yong Joon, Park Yong Ha and Park Sol Mi now have changed lives like how ?
Choi Ji Woo – the main actress remaining after 21 years of "Winter Sonata"
"Winter Sonata" is one of the films that contributed to the Hallyu wave that influenced the entertainment industry around the world. The success of the work paved the way for the career of many actors to flourish. However, after 19 years, in the main cast, only Choi Ji Woo remains attached to the screen.
Coming out of the sad role of Jung Yoo Jin in "Winter Sonata", Choi Ji Woo was dubbed "the queen of tears". She continued to promote her talent in the hit movie "Stairway To Heaven". However, after the golden age (2000s), Choi Ji Woo's works did not resonate as before. However, she is still a big name in the Korean entertainment industry.
Choi Ji Woo got married late. At the age of 43, she announced her marriage. According to Dispatch, Choi Ji Woo's husband is the CEO of an O2O-based phone application company, 9 years younger than her. In May 2020, the actress welcomed her first daughter.
After having a family, Choi Ji Woo almost did not act in movies. In 2020, she only played a guest role in the movie "Crash Landing On You".
Bae Yong Joon – Retired from acting for business
If Choi Ji Woo is praised as the "queen of tears", Bae Yong Joon's name is associated with the nickname "Hallyu king" thanks to the success of "Winter Sonata". The warm smile and tearful love of the character Kang Joon Sang performed by him are an unforgettable memory for the 8X and 9X audience generations.
Becoming famous from the screen, but Bae Yong Joon soon retired. After 2011, he stopped acting and focused on business. The actor tried many fields such as entertainment business, culinary business with a transnational restaurant chain, real estate, stock investment, etc. Income from the business brought him the block. multi-million dollar assets and a comfortable life in a rich neighborhood in Seongbuk-dong in Seoul.
In 2015, Bae Yong Joon announced his marriage to actress Park Soo Jin after only 3 months of dating. The birth of 2 children in 2016 and 2018 helped Bae Yong Joon's home to be more complete.
Park Yong Ha – The star that remains only in memory
In "Winter Sonata", Park Yong Ha takes on the role of Kim Sang Hyuk – a childhood friend and one-sided lover of the female lead Jung Yoo Jin.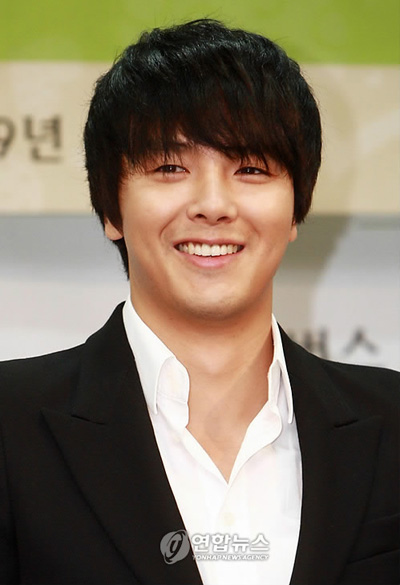 After the hit movie above, Park Yong Ha achieved many other successes in the acting field. He also challenged himself with music and confirmed his name as a singer in Korea, Japan…
In 2010, Park Yong Ha suddenly committed suicide. According to Chosun Ilbo, before his death, the actor had to face many events. The pressure from running his own entertainment company and the terminal cancer of his biological father made him collapse.
Fans regretted and mourned the unfortunate fate of Park Yong Ha.
Park Sol Mi – dedicated to being the woman of the family
After the role of Oh Jae Rin in "Winter Sonata", Park Sol Mi was awarded the title of Most Impressive Acting in 2001 and received many hit film projects such as "One For All", "Modern Girls". ,… For many years, she was attached to the villain role.
In terms of career, Park Sol Mi is not as prominent as her colleagues in "Winter Sonata". However, her marriage path was smooth. In 2013, she married actor "Glass Slippers" Han Jae Suk – the son of vice president of a leading Korean automobile corporation. The couple has two children together after eight years of marriage.
Since getting married, Park Sol Mi has retired to focus on being a wife and mother, rarely participating in artistic activities.