Top 8 female idols who surprised everyone with their super small ant waist
In Korea, the term "ant waist" is used to refer to people with incredibly small waists. Here are 8 idols who wow everyone with their amazingly small waists. Now let's get to the list.
1. Naeun (Apink)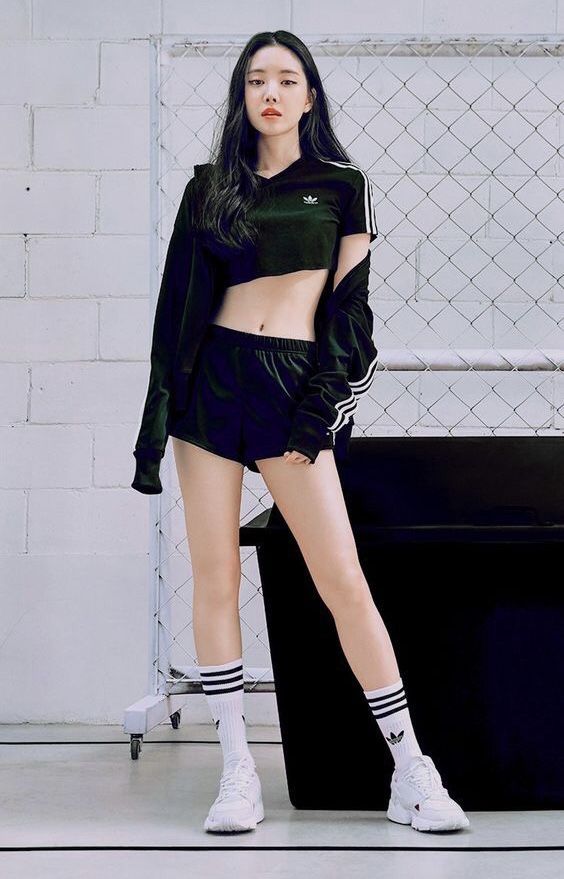 Naeun's waistline has become famous because it's super small. Her waist is only 22 inches, one of the smallest in K-biz.
2. Seulgi (Red Velvet)
Although Seulgi's waist size has yet to be found out, fans have guessed that it could be 24 inches. Fans especially noticed her super small waist when she turned to the side.
3. Soojung (Lovelyz)
Soojung is often seen wearing ripped jeans and a crop top, showing off her slim body and ant waist. Her fancam once went viral because of her super small waist!
4. YooA (OH MY GIRL)
YooA is known for her incredibly beautiful body, many people think that she has perfect body proportions. In addition to her ant waist, she also comes with a long neck, arms, and legs that make her look like a goddess!
5. Nakyung (fromis_9)
Nakyung recently made headlines with her stunning looks during fromis_9's comeback for "FUN!". Her ant waist makes fans even more jealous with her stunning looks!
6. Jennie (BLACKPINK)
This time it's Jennie's beautiful ant waist. Jennie is known to love doing pilates and fans believe it helped her shape her super-small waist.
7. Sowon (GFRIEND)
Famous for her long legs and model-like proportions, Sowon wowed fans with her super-small ant waist and continued to suggest that she should venture into the modeling industry.
8.Jang Wonyoung (IZ * ONE)
Jang Wonyoung is only 14 years old and has wowed everyone with her tiny ant waist! So young and already so gorgeous, fans are wondering if she will continue to blossom as she grows up.