Top 6 Korea Drama that audiences want to have season 2.
Recently, Korean filmmakers have begun to care more about the audience's feelings than ever before, many successful Kdrama films have been recommended by fans to be renewed for the next seasons. And the producer followed the audience's wishes when The Penthouse: War in Life season 2 and season 3 were produced, and followed by the movie that was requested by many viewers to make a new season, Love Alarm, was also produced. season 2. And most recently, the producer Sweet Home also announced the production of season 2.
Therefore, this is a new trend in the Korean film industry.
Here are 6 Korea Drama that audiences want to have season 2.
1.Goblin

The ending of Goblin for the main couple Kim Shin (Gong Yoo) and Ji Eun Tak (Kim Go Eun) still haunts many viewers, and it is also the reason why people look forward to the series. This show has season 2.
Because Kim Shin is so sad for Kim Shin's lonely fate for nearly a hundred years to wait for the person he loves to be reborn, so if there is a season 2, writer Kim Eun Sook will have to make up for this character a lot to please the audience. With the impressive performance obtained in the first time, Goblin 2 will definitely be a masterpiece if it is produced.
2.Reply 1988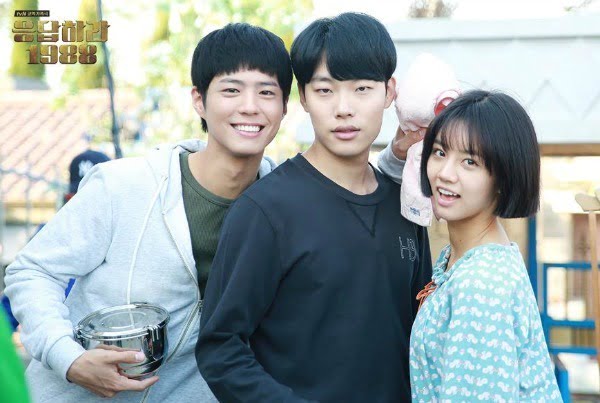 Thus, it has been more than 5 years since the end of the Reply 1988 series. Although director PD Shin is still doing very well with later films such as Prison Playbook or Hospital Playlist, Reply 1988 still holds a special place in the hearts of Korean movie lovers.
PD Shin did Hospital Playlist season 2 and it was also successful. Currently, fans are hoping that this director will produce season 2 of Reply 1988.
3.Moon Lovers: Scarlet Heart Ryeo

Just like Goblin, Moon Lovers: Scarlet Heart Rye also makes viewers restless because the ending has made so many viewers shed tears due to pity for the main couple.
Even the extent to which the audience is looking forward to season 2 of Moon Lovers: Scarlet Heart Rye is more intense and intense than any other movie.
Even the male lead Lee Jun Ki expressed his intention to produce a new season and give it a very special affection. Unfortunately, the producer still hasn't given any feedback and I think maybe me and the fans of the movie will have to continue to hope.
4.Vagabond

Taking viewers from one surprise to another, but the ending scene of Vagabond is exactly the same as the opening scene in episode 1, which made many viewers feel extremely shocked.
In addition, although the plot in the film has been discovered, it has not been completely resolved, so the story of Vagabond is still very much unfinished and has absolutely land to develop in the new season.
I heard that the crew has already planned to do part 2, it's just postponed because of the raging covid-19 epidemic, and can't go abroad to film. But according to the content, there must be a season 2, so I believe it, just hope the epidemic will pass quickly so that season 2 can start.
5.Hotel del Luna
Although tvN's drama has ended, if I want to make the next season, I think it can be produced. In addition to the afterlife story of the main couple Go Man Wol (IU) – Goo Chan Sung (Yeo Jin Goo), it is also an idea to exploit the past and present of the new manager played by Kim Soo Hyun. good idea. If Hotel del Luna makes season 2 with the participation of Kim Soo Hyun for the male lead role, perhaps the success of this drama will be followed again.
6. Signal
In this list, Signal's fans are definitely the happiest because writer Kim Eun Hee once said that she is in the process of completing the script for season 2. In addition, she also said that she really wanted Signal. 2 will be his last work before retirement. The character Lee Jae Han (Jo Jin Woong) is not known whether he is alive or dead in the last episode of the drama that ended on March 12, 2016, so the fact that season 2 will be the place where viewers know the answer to this.