2 actors because their ex-girlfriend lied caused their careers to collapsed!!
Because of private life scandals, many artists have fallen in 2021.
These are two actors who got into a scandal with their ex-girlfriends that almost made them lose everything.
1. Kim Hyun Joong
Kim Hyun Joong and his girlfriend make his career and life collapsed!
Kim Hyun Joong – The star of 'Boys Over Flowers' once made female fans fall in love with the role of a sincere and romantic Ji Hoo. A handsome face, inheriting a huge fortune, plays the piano very well and does not like to show off … the character Ji Hoo has become a dream of many female viewers since 2009. It is the same role that helps Kim Hyun Joong is more famous than his music career with the group SS501.

However, his career was also completely downhill when around the middle of 2014, Kim Hyun Joong was accused of beating his ex-girlfriend to a fracture and had to be hospitalized. Then, in 2015, the actor's girlfriend continued to sue him on charges of forced abortion, assault. The actor admitted that he attacked his girlfriend only once, not for two months as in the complaint. The actor immediately sued his former lover, but this did not help him restore his image.
In 2018, Kim Hyun Joong officially won the case against his ex-girlfriend Choi at the appellate trial of the civil case.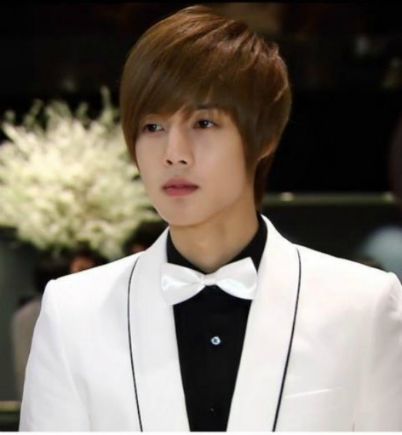 The court rejected the appeal of the actor's ex-girlfriend because it did not find evidence that Kim Hyun Joong's assault caused her to miscarriage and forced her to abort. Choi has to compensate 100 million won for destroying Kim Hyun Joong's image.
However, the sad thing for Kim Hyun Joong is that his career almost collapsed. Even after returning to new roles, his products have not been well received by fans.
We wish Kim Hyun Joong will quickly regain his popularity.
2. Kim Seon Ho
In recent days, the scandal involving Kim Seon Ho and his ex-girlfriend is really the focus of the Asian media and the audience.
It made him once one of Kbiz's most charismatic rising actors who was turned away by all brands, removed from films by all directors and filmmakers.
However, The messy controversy surrounding Kim Seon Ho and his meaningful ex-girlfriend, whom Dispatch revealed as Choi Young Ah, continues to be the center of attention after Dispatch released an article questioning the validity of the ex-girlfriend's claims.
In the released article titled "Kim Seon Ho…and the 12 ignored truths," Dispatch showed a timeline of Kim Seon Ho and his ex-girlfriend's relationship from when they first dated to when they broke up. In particular, 'Dispatch' used the rumored name of Kim Seon Ho's ex-girlfriend, Choi Young Ah, and based their rebuttal against ex-girlfriend's claims based on this speculation.
With the public becoming shocked and perplexed as to who is telling the truth, YouTube reporter Lee Jin Ho released a video titled, "The shocking true nature of Kim Seon Ho's ex-girlfriend…voice recording revealed." In the video, reporter Lee Jin Ho released a voice recording of the former husband of Kim Seon Ho's ex-girlfriend, who had once appeared in a small podcast. Lee Jin Ho explained that the person in question didn't reveal himself that he was the ex-husband of Kim Seon Ho's ex-girlfriend, 'A,' but the reporter was able to find out the identity of this man through an investigation.
In the audio recording, the ex-husband revealed the process of the messy divorce and the true nature of 'A.' The meaningful ex-husband of Kim Seon Ho's ex-girlfriend revealed that 'A' had promiscuous tendencies and even brought three men to the house to sleep with them within a span of three weeks. The ex-husband revealed that 'A' didn't want a divorce, so he turned over the surveillance footage of her being unfaithful to the court and, in turn, was able to finalize the divorce.
In addition, he claimed that 'A's father asked him for $150,000 to sign the divorce papers right away rather than dragging the proceedings out in court. According to the ex-husband, 'A's father had financial debt and used the divorce as means to get money from him.
With more rumors and allegations being revealed about Kim Seon Ho's ex-girlfriend, many netizens have become shocked, and the public opinion of Kim Seon Ho is fighting changing again.
The Brands that Kim Seon Ho is endersing for have started showing his ads again after the scandal related to his private life was related.
The opportunity for him to return to the Kbiz industry is widening.