Here is the list of 5 Newest Korean Dramas To Watch Out This August 2021
1. The Road: Tragedy of One
Release Date: 04 August 2021
Series is about the secrets, desires, guilt and salvation of the rich people in "Royal The Hill" where only 1% of South Korea's rich live. Main cast: Ji Jin Hee, Yoon Se Ah, Kim Hye Eun.
2. Police University
Release Date: 09 August 2021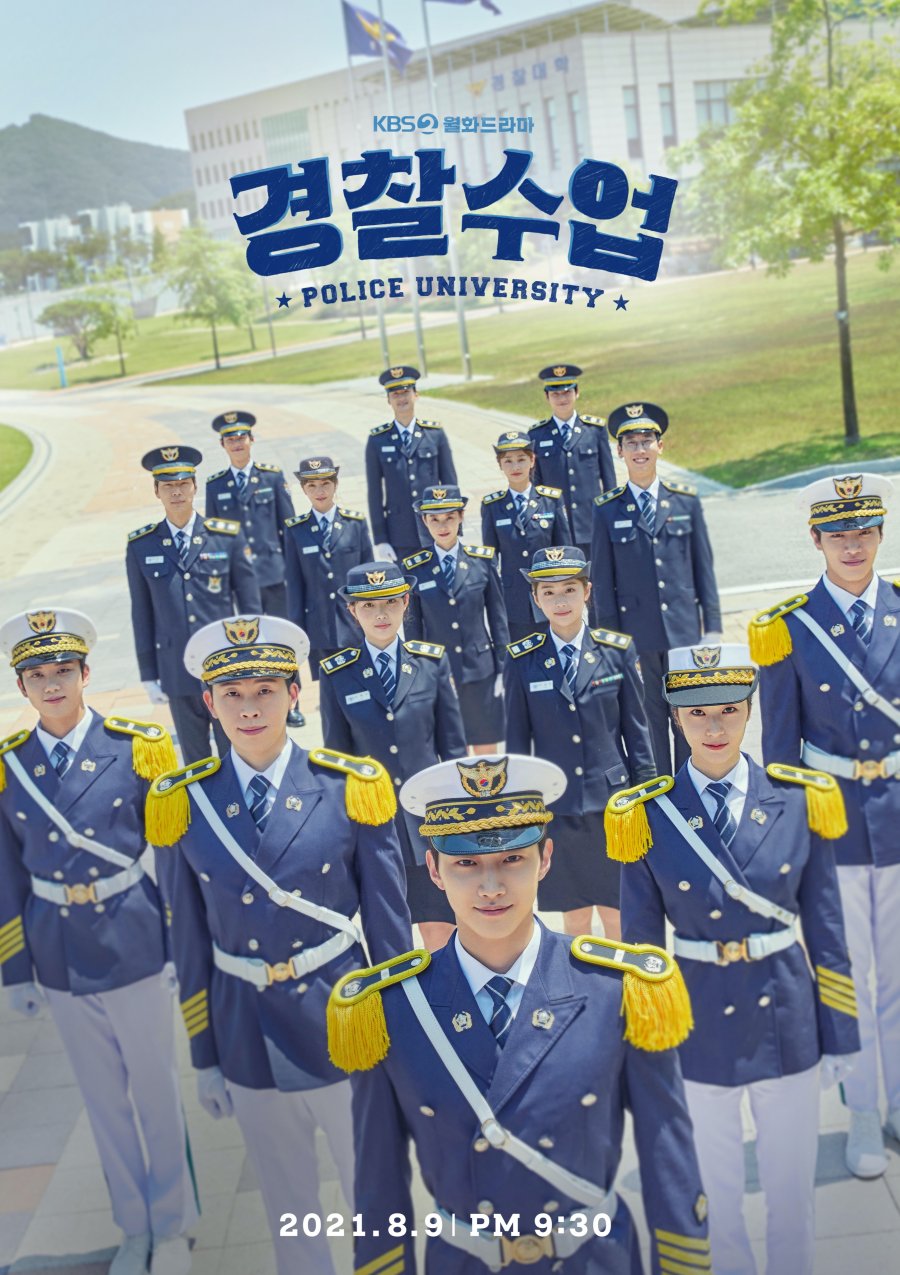 This is about group of detectives. Yoo Dong Man is a former detective with 20 years of experience and is now a professor at the Police University. Kang Sun Ho – former hacker and Oh Kang Hee – righteous and honest are some of rookie students at the Police University. Main Cast: Cha Tae Hyun, Jung Jin Young, Krystal.
3. Check Out the Event
Release Date: 14 August 2021
A story of former couple who win a couple's trip and pretend to be lovers for the prize. Park Do Kyum  –  leader and singer of an indie band and Ha Song Yi  – is a Botanical Garden coordinator. Seo Ji Gang – an essay writer who becomes a travel guide for the couple trip. The three will portray an unpredictable love triangle. Main Cast: Bang Min Ah, Kwon Hwa Woon.
4. Lovers of the Red Sky
Release Date: 23 August 2021
One of the newest 'Sageuk' historical drama, the Lovers of the Red Sky. Hong Chun Ki  – a talented  female painter and picked as first female artist of Dohwaseo (Royal Art School of Korea), Ha Ram – an officer from  Seowoongwan. He becomes blind when he is young because of an accident but this is never become a reason for Hong Chun Ki to develop her love for him. Main Cast: Kim Yoo Jung, Ahn Hyo Seop, Gong Myung.
5. Hometown ChaChaCha
Release Date: 28 August 2021
Love story set in Gongjin Village. Yoon Hye Jin –  works as a dentist but loss her job and ended up moving to Gongjin Village. Where she met Hong Doo Shik –  who is unemployed, but always ready to help all people in town. Main Cast: Kim Seon Ho, Shin Min Ah, Jo Han Chul.