Song Hye Kyo breathtakingly beautiful, netizen said she drank the "elixir of life" to stay young after she spotted a special her photo.
Recently, netizens have been very impressed with the childhood photos of actress Song Hye Kyo, many netizens also commented that she has unchanged beauty since she was young.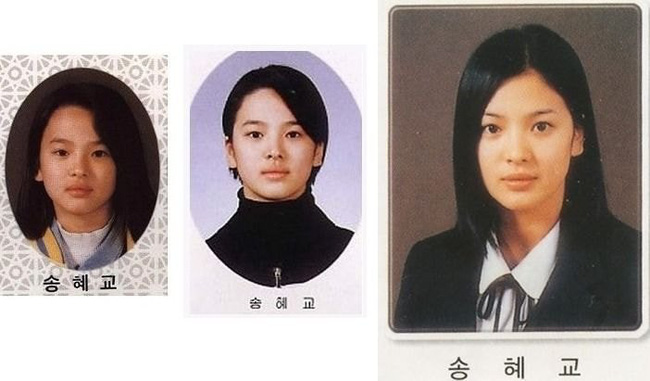 One netizen shared several childhood photos of Song Hye Kyo including one when she was 5, one when she was 13, and a photo of her when she was a college student. Many netizens were impressed with her unchanging appearance. However, many netizens were surprised that she was younger and younger.
Many netizens believe that Song Hye Kyo now looks younger than she did in college.
"She is breathtakingly beautiful..her aura is just different..I always say this but there are many beautiful celebs out there but Song Hye Kyo level is just different!I don't think so I've come across anybody her level"