Top 7 Most Muscular Korean Actors & Idols In March 2021.
1. Wonho
Wonho is known for how seriously and rigorously he takes his workout regimen, and his body definitely shows this off.
The soloist recently graced the cover of Men's Health Korea for the March 2021 issue. Wonho looked sharp in a navy blue blazer set and a pair of denim jeans in photo.
The male singer is considered by fans to be one of the sexiest Idols in Kbiz at the moment.

2. Kim Soo Hyun
Kim Soo Hyun is currently taking the lead in the Korean male scene in Asia as well as around the world with his outstanding performance in It's Okay To Not Be Okay. Kim Soo Hyun's corn became a hot trend on social networks when residents brought up a picture showing Kim Soo Hyun's solid and muscular body in 2013. This is a picture taken in the context of the movie Secretly Greatly.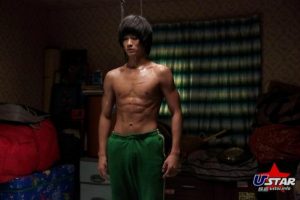 Netizens as well as lovekpop95 have been really shocked when comparing this photo and Kim Soo Hyun's recent body breeze photos: "AMAZING BODY"!
There was no significant change after 7 years, Kim Soo Hyun still maintained his performance, still sexy six-pack body!
This proves that Kim Soo Hyun has always tried his best to train to get such a standard body!
3. SF9's Jaeyoon
SF9's Jaeyoon stuns with his perfect figure + gentle aura .
Not only did Jaeyoon manage to stun fans and readers alike with his perfect body, he also demonstrated a unique, gentle aura which complimented his comforting image. The idol also flawlessly pulled off a variety of styles such as a leather jacket with jeans, workout gear, as well as a suit.
During his interview with Men's Health Korea, Jaeyoon named fried chicken and gopchang (small intestines of beef or pork) as the foods he gave up while preparing for this photoshoot. He also expressed his wishes to perform in front of real fans as soon as possible.
4. Park Seo Joon
5. Ji Chang Wook
6. Kang Daniel
7. Jung Kook (BTS)