Hyun Bin was spotted by fans when he passionately watched his girlfriend Son Ye Jin cry, fans shared it like a storm because it was so beautiful.
Many fans enjoyed the beautiful moment of the couple Hyun Bin – Son Ye Jin.
On the evening of October 28, the Korean Popular Culture & Arts Awards 2020, Especially during the awards ceremony, a moment that the netizens shared and "caused storms" on Twitter was when the OST of the movie Crash Landing On You are shown with the live footage of the duo Jung Hyuk (Hyun Bin) and Se Ri (Son Ye Jin). At this time, the camera panned towards Hyun Bin and caught the moment when the actor was staring deeply at Son Ye Jin on the screen.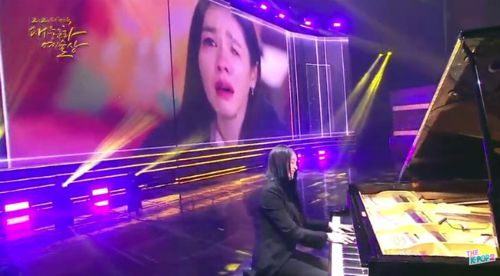 Hyun Bin passionately watched the scene of Son Ye Jin crying in Crash Landing On You.
On Twitter, many fans expressed interest in this moment because although Son Ye Jin was not present, fans still found the sweet chemistry of BinJin couple!