HOT- Son Ye Jin appeared with real beauty through a series of unedited behind-the-scenes photos!
Although it shows some signs of age on the face, but it does not affect the beauty of Son Ye Jin.Recently, MS Team Entertainment – Son Ye Jin's agency has released a clip recording the shooting process for Elle magazine recently.
During the photo shoot, Son Ye Jin almost maintained a professional attitude when standing in front of the camera lens. Only when taking a break does Son Ye Jin smile comfortably. Through the behind-the-scenes clip, netizens easily see even when doing magazine photo shoots, Son Ye Jin also completely makes up in the simplest and most natural way. Many people even think that this is the bare face of the beautiful "Crash Landing On You".

In moments of relaxed smiles, Son Ye Jin unintentionally revealed signs of age with crow's feet at the corners of his eyes. However, the smooth and shiny white skin seemed to obscure this mark of Son Ye Jin. Most netizens couldn't help but rub off Son Ye Jin's healthy, shiny skin at the age of 38.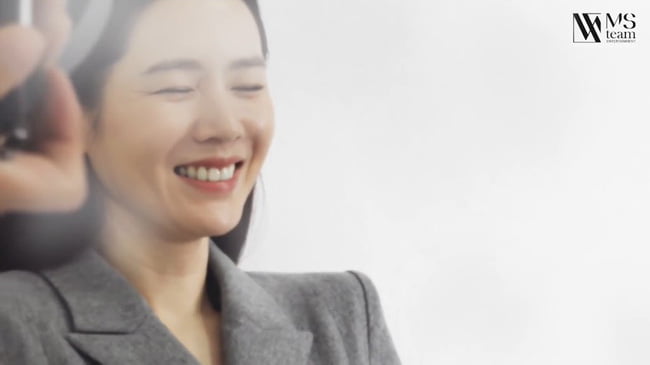 However, Son Ye Jin's healthy and shiny skin seems to have obscured all the blemishes on her face.