HOT- Hyun Bin has officially returned after 2 weeks of self-isolation- Appeared very handsome at the shopping mall.
Recently, the rare images of Hyun Bin have been taken by fans. It is known that today Hyun Bin went to film an advertisement at a shopping mall after 14 days of self-isolation.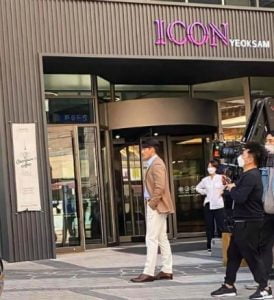 Immediately, the images of Hyun Bin received the attention of fans and netizens. In a rather manly suit, dressing in a gentlemanly style.
Before that, Hyun Bin officially thanked fans around the world for sending congratulations on his 38th birthday. In the short video, Hyun Bin said: "I will try to become An actor who can share the happiness and warmth as a precious heart that everyone has sent. Thank you again so much. I hope everyone is healthy before the Corona pandemic. "