Xiao Zhan, Wang Yibo win over Lee Min Ho, Hyun Bin at Allkpop announcement on 'The 100 Most Attractive Asian Celebs 2020' poll
Recently, Korean media announced The 100 Most Attractive Asian Celebs 2020.
On September 18, Allkpop posted the vote The 100 Most Attractive Asian Celebs 2020. It is known that this vote was organized by the famous King Choice site, with more than 104 million votes and ended on September 15. .
In the rankings, there were many actors from the Chinese, Korean, Thai and Japanese entertainment industry.
At the top of the list is Chinese actor Xiao Zhan. After the success of The Untamed, the actor's name has become more and more popular, although in recent times he has been frequently involved in controversy scandals. This is not the first time Xiao Zhan has topped Asia's most popular male god rankings.

Following Xiao Zhan was Wang Yibo. In the recent period, Wang Yibo has participated in many film projects, making his name soaring.

After 14 years in the entertainment industry, perhaps Lee Min Ho's name has never been hot. After years of absence on the screen, in 2020, Lee Min Ho returns to the screen in the movie
The King: Eternal Monarch. Although the actor's acting has become the subject of controversy, his charisma has not ceased to abate.

In 4th place is EXO's male singer Park Chanyeol. Park Chanyeol is the artist with the largest number of fans in kimchi. In July 2020, SM Entertainment officially confirmed that Chanyeol (EXO) will participate in the movie The Box, making fans curious about the character he incarnates.
Not only is a multi-talented guy in both singing, rapping and choreography, Jeon Jungkook also makes fans melt their hearts when appearing in the form of a typical "male god". Therefore, Jeon Jungkook of BTS is at 5th place.
With a handsome face, style and natural acting talent, Hyun Bin has repeatedly made many women want to be wives. Therefore, Hyun Bin is ranked 6th in the rankings.
With a shining smile and elegant appearance, Kim Hyun Joong was ranked 7th in the rankings.
Here are the remaining locations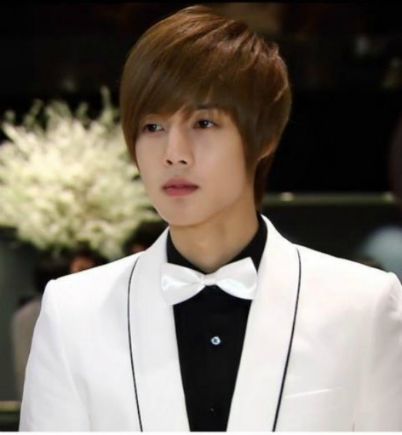 8. Kang Daniel (Korean Singer)
9. Dimas Kudaibergen
10. ASTRO's Cha Eunwoo
11. BTS's Park Jimin
12. Ji Chang Wook (Korean Actor)
13. Jung Haein (Korean Actor)
14. Win Metawin (Thai Actor)
15. JYJ's Kim JaeJoong
16. BTS's Kim Seokjin
17. Lee SeungGi (Korean Actor)
18. Vachitrawit Chivaaree (Thai Actor)
19. Song Weilong (Chinese Actor)
20. CNBLUE's Jung Yonghwa
21. BTS's Kim Taehyung
22. Deng Lun (Chinese Actor)
23. Saint Suppapong (Thai Actor)
24. EXO's Oh Sehun
25. Li Xian (Chinese Actor)
26. Lee Junki (Korean Actor)
27. Jackson Yee (Chinese Singer)
28. NCT's Yuta
29. Yang Yang (Chinese Actor)
30. Big Bang's G-Dragon
31. Karry Wang (Chinese Singer)
32. Seo Inguk (Korean Actor)
33. Park Seojoon (Korean Actor)
34. Lai Kuanlin (Taiwanese Singer)
35. WAYV's Ten
36. INFINITE's Kim Myungsoo
37. SHINEE's Minho
38. Ong Seongwoo (Korean Singer)
39. Roy Wang (Chinese Singer)
40. Park Haejin (Korean Actor)
41. James Reid (Filipino Actor)
42. GOT7's Jackson Wang
43. 2PM's Nickhun
44. IKON's Bobby
45. EXO's Suho
46. Kim Soohyun (Korean Actor)
47. EXO's Baekhyun
48. Xu Kai (Chinese Actor)
49. SF9's Rowoon
50. EXO's Kai