BREAKINGNEWS- Hwang Jung Eum filed for divorce after 4 years of marriage
After 4 years of marriage, Hwang Jung Eum has officially confirmed the divorce from her husband even though the couple already has a son.
A few hours ago, Korean media simultaneously reported that actress Hwang Jung Eum suddenly announced a divorce from her husband after more than 4 years of marriage.
This information surprised the public. It is known that Hwang Jung Eum filed for a divorce in court today (September 3) for private reasons, which cannot be disclosed. The agency's agency C-JeS Entertainment has also confirmed this news.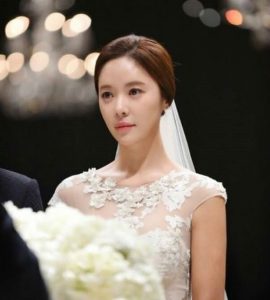 On September 3, Hwang Jung Eum's label announced the actress is divorcing her husband, pro-golfer Lee Young Don, after 4 years of marriage. C-JeS Entertainment stated, "It's true Hwang Jung Eum submitted an application for divorce mediation. We'll make sure that the 2 parties can negotiate their divorce smoothly. We ask for your understanding that details, such as the reason for the divorce, cannot be disclosed due to privacy."
Before that, in February 2016, Hwang Jung Eum suddenly announced to go to a flower car when his career was at its peak. The couple got married after 6 months of research and now has a 3-year-old son.
During the time together, Hwang Jung Eum always showed a happy family life with her husband and children. Therefore, the public was surprised when the actress and her husband officially broke up.
Source: Koreaboo