HOT – Friends revealed Park Shin Hye regularly visits her boyfriend Choi Tae Joon in the army!
Park Shin Hye- Choi Tae Joon is currently the most mysterious couple in Kbiz because they rarely appear in the media.
Recently, Sohu newspaper published an article revealing the love story of Park Shin Hye-Choi Tae Joon couple is still good. In addition, Sohu further revealed that despite the Covid-19 epidemic, the actress often spends time visiting her boyfriend Choi Tae Joon while he is in the army.
This information makes the fans of Park Shin Hye- Choi Tae Joon couple feel secure because their idol is always happy.
In May 2017, the dating news of Choi Tae Joon and Park Shin Hye gradually spread everywhere. Because there is no evidence to confirm and the couple quickly denied, this rumor quickly fell into oblivion. However, on March 7, 2018, the whole of Asia once again stirred up the news that both were really dating. Dispatch officially stepped in and released a series of photos of the two meeting. At this point, Choi Tae Joon and Park Shin Hye have to admit their love relationship has lasted for nearly a year.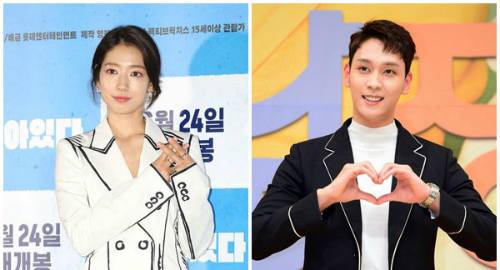 It is known that Park Shin Hye is the predecessor of her boyfriend at Chung Ang University. From the friendship relationship, the two became close and gradually developed feelings. The actor "Missing 9" is also the first official boyfriend to be publicly dated by Park Shin Hye. Despite the difference in reputation, Choi Tae Joon and Park Shin Hye still receive the support of the masses.